♥♥♥ 3.5 STARS ♥♥♥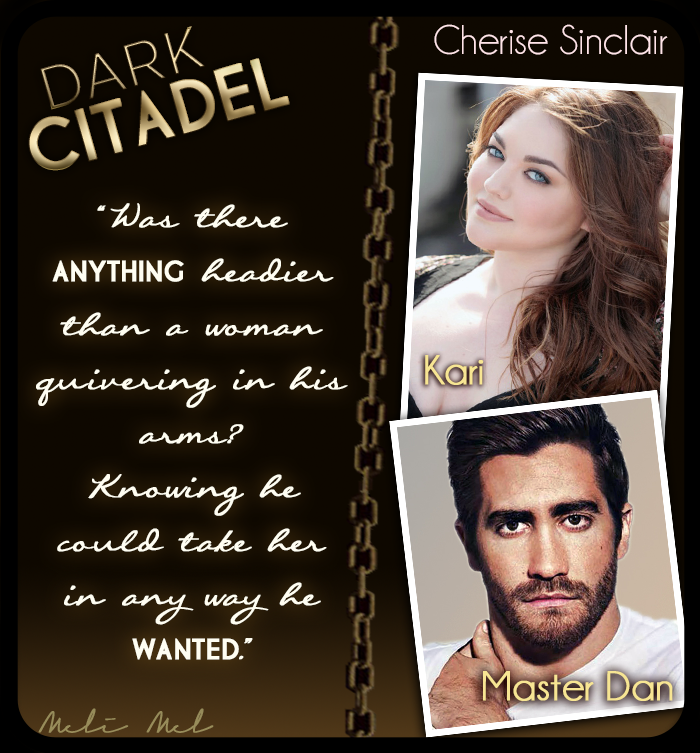 This was the second book in the Masters of Shadowland series. It was another short and steamy read, but I also felt it was quite better than the first.




This story is about a conservative high school teacher named Kari. She is dating a man named Buck, and both are interested in the BDSM scene. So, they both decide to take a beginners class at Club Shadowland. Unfortunately, things don't go so well because Buck was a total douchenozzle. Master Z saves her and decides to put her in the care of Master Dan, a more experienced Dom.


● ● ● ● ● ● ● ● ● ● ● ● ● ● ● ● ● ●

"Dan? Did you need something?"

"I did. I need you."

● ● ● ● ● ● ● ● ● ● ● ● ● ● ● ● ● ●

It had a bit of the same start as the first book, as in things moved along quite quickly, but it wasn't too overwhelming as the first. Kari may have been naive in the whole BDSM sex scene, but she was still a strong woman. For the most part I really liked her, more so than I did Jessica from the first book. It was great seeing Master Dan help Kari embrace her submissive side.






Master Dan was a cop and a Dom. But ever since the death of his wife, he no longer does commits to relationships past one night. He is ridden with guilt for her death, when it was something that was beyond his control. When he meets Kari, she brings out these strong possessive emotions out of him. Something he hadn't felt in a long time. No matter how much he tried to resist her, in the end, he just couldn't. He did have his moments, but he was so freaking delicious that I didn't care.


● ● ● ● ● ● ● ● ● ● ● ● ● ● ● ● ● ●

"You're mine, Kari," he growled. "My sub. My woman. Mine."

● ● ● ● ● ● ● ● ● ● ● ● ● ● ● ● ● ●

I enjoyed the writing and can say that this author writes some crazy HOT sex scenes. I was able to connect with characters more in this book because we are actually getting more of a story line, versus just plain sex. While this one ended with more of a conclusion, it still left me wanting so much more. I think an Epilogue would've been nice. But anyway, I really enjoyed this short steamy read, and I can't wait to continue on to the next.





View all my reviews