♥♥♥ 4 STARS ♥♥♥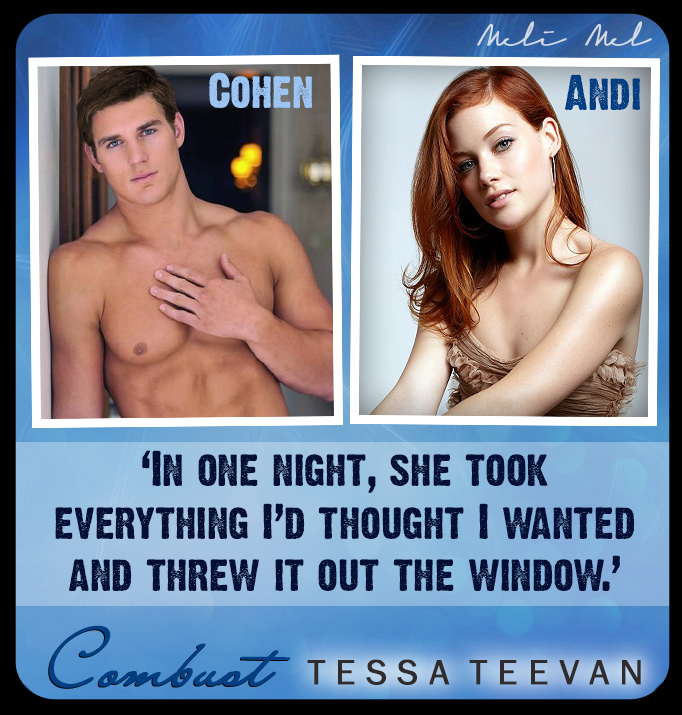 ● ● ● ● ● ● ● ● ● ● ● ● ● ● ● ● ● ●

"You're in every song, every note, and I only wish I had the ability to write the lyrics to your song."

● ● ● ● ● ● ● ● ● ● ● ● ● ● ● ● ● ●

If you have read the Explosive series, then you will be familiar with Cohen. He is Knox Wellington's younger brother. I was super excited to read this one because I love me some Wellington men. And I have to say, Cohen nearly killed my freaking ovaries!!





Andi is in her first year of college. She's eighteen years old and still a virgin. After her best friend convinces her to go to a frat and have fun, she bumps into the and only Cohen Wellington. Cohen had been too busy with his studies. This resulted in him being a virgin in college, too. He's too young for any type of serious relationship, but something about Andi is different. They have their love of music in common. Talking and just being is easy when they are with each other. But unfortunately, after an awkward event takes place, they don't end up seeing each other until three years later.



● ● ● ● ● ● ● ● ● ● ● ● ● ● ● ● ● ●

'This feels right. This feels like perfection. This feels unlike any kiss I've ever experienced. This feels like the beginning. Exactly what I've been waiting for.'

● ● ● ● ● ● ● ● ● ● ● ● ● ● ● ● ● ●

When they finally see each other again, their chemistry is still very much present. Andi tries really hard to deny it at first but it becomes really hard to resist Cohen. They are both scared by the intensity of it, but none is willing to stay away this time. It wasn't easy, and there were many misunderstanding between them, but that didn't stop them in falling for each other.






Andi was quite spunky and amusing. I liked how she wasn't afraid to go after what she wanted. Sure, she had her moments where she really frustrated me. Especially when it came to how she handled things. But, I enjoyed her confidence and how independent she was. Cohen, I loved too. But, the man had me crazy with the taking it slow stuff. It actually felt like I was the one waiting for three years for them to get it on. Haha!! Any way, Cohen was sexy, intelligent, and possessive. Like a Wellington should have, he had a sweet side that had me melting completely.



● ● ● ● ● ● ● ● ● ● ● ● ● ● ● ● ● ●

"You're in every song, every note, and I only wish I had the ability to write the lyrics to your song."

● ● ● ● ● ● ● ● ● ● ● ● ● ● ● ● ● ●

This second chance at love story was wonderful. I loved the characters, they both had their ups and downs but I liked them nonetheless. I loved their music banter since I liked many of the bands mentioned. I also liked how sweet they were together. It was romantic and funny. There was a lot of build up in the relationship, like ALOT, but it was worth it in the end. I was also so freaking happy to see characters from the Explosive Series in this book. Overall, it was great. I'm REALLY looking forward to Branson's book next. Can't freaking wait!




View all my reviews