♥♥♥ 4 STARS ♥♥♥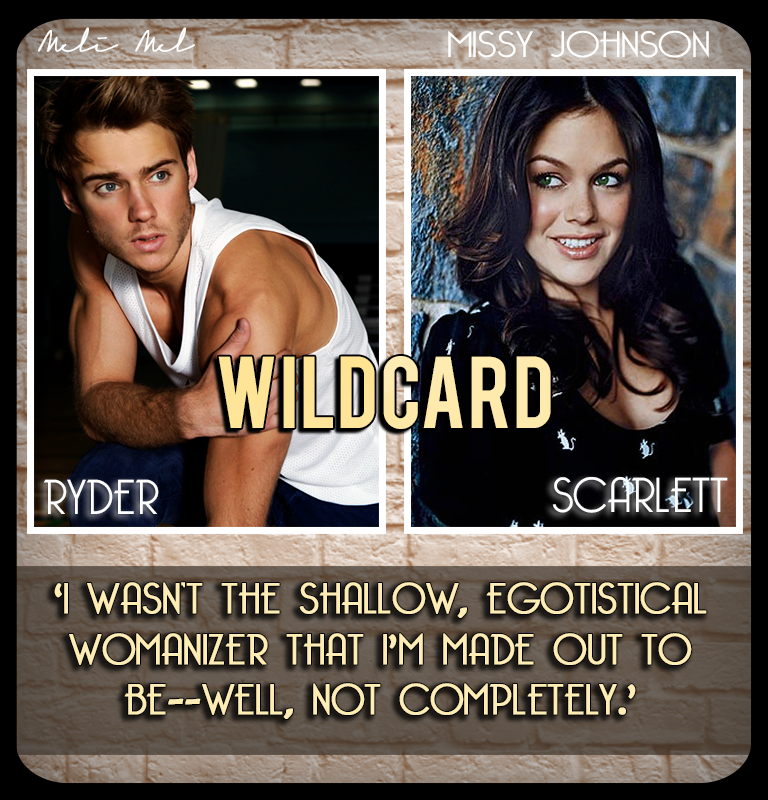 ● ● ● ● ● ● ● ● ● ● ● ● ● ● ● ● ● ●

'There has to be a point when you think why do I keep playing this when I know I'm always going to win? Where's the incentive? Where's the drive?'

● ● ● ● ● ● ● ● ● ● ● ● ● ● ● ● ● ●


Ryder is the British tennis star playboy the media can't seem to stop talking about. And it seems that what they are saying about him has nothing to do with his tennis career. Nope. The media loves talking about his womanizing reputation and his late night sexcapades.




I will admit that at first, Ryder was not very likable to me. He seemed a little too arrogant and a little too careless and irresponsible. But, he was honest to himself by being that way. He wasn't trying to pretend to be something he wasn't. He was enjoying life, women, and being free. Things changed for Ryder when he suffers a back injury from falling off of a hot tub. He then ends up bedridden for a month and missing his Tennis game final.


● ● ● ● ● ● ● ● ● ● ● ● ● ● ● ● ● ●

"I enjoy talking to you."

I smile because that is the first time she's actually admitted it. I think she realizes it too, because she's blushing. Again.

"I mean, you're not a complete asshole," she adds.

● ● ● ● ● ● ● ● ● ● ● ● ● ● ● ● ● ●

He is not one to keep still and do nothing. So, after becoming bored and having nothing to do, he decides to answer some of his fan mail. This is when he read a letter from a little boy who once looked up to him and how disappointed he is in his behaviour. Ryder starts to reflect and realizes he doesn't want to be seen that way by this little boy and decides to contact him and have a chat. Unfortunately, the little boy's mother, Scarlett will not allow it, at all. Ryder is not one to give up and calls frequently to talk to him. As time goes by, Scarlett and Ryder become almost friends.




It's funny how I actually liked Scarlett at first, and not Ryder, and how that changed by the end of the book. Scarlett seemed like a strong, independent, single mother to her sick son, who has Cystic Fibrosis. I liked that she didn't let Ryder treat her like he did his bevy of women. In fact, Ryder changes a lot as the book progressed. He became more down to earth. I actually ended up liking him. Ryder wanted to help them out so he reaches a specialist of Cystic Fibrosis who might possible help save the little boy's life. He has Scarlett and her son fly out to london to see if anything can be done for the boy.


● ● ● ● ● ● ● ● ● ● ● ● ● ● ● ● ● ●

'I'm not used to the empty feeling that I have in the pit of my stomach. I'm trying to convince myself that it doesn't matter. This--whatever it is--cannot go anywhere. We are too different. We have completely different lives. We live in different countries, for God's sake.'

● ● ● ● ● ● ● ● ● ● ● ● ● ● ● ● ● ●

The story was unique and fast paced. It was really entertaining. I liked seeing Ryder grow a bit from his old ways. He was no longer a jackass by the end of this. There were a few things that bothered me however, which is why I could not give this five stars. I personally felt that the relationship between Scarlett and Ryder developed way too fast. I also didn't like the fact that she was with Ryder in london instead of being at her son's side at all times in the hospital. She always said that her son was her priority, but didn't really show it with her actions. Despite that, I really did enjoy this. And the cliffhanger ending...I totally did not see that coming. I was left with my mouth hanging open and I can not wait to read the next part. Overall, a great short read.




~ARC kindly provided by the author, Missy Johnson, in exchange for an honest review.~

View all my reviews