♥♥♥ 4.25 Heart Crushing Stars ♥♥♥



● ● ● ● ● ● ● ● ● ● ● ● ● ● ● ● ● ●

'I know he loves me. I never doubt his love. I doubt his intentions and respect. I distrust his motives and allegiance.
Love?
I smother in dictating love.
He's loves traitor.

● ● ● ● ● ● ● ● ● ● ● ● ● ● ● ● ● ●

So, after so many people telling me about how awesome the fanfic Dusty was, I could not wait to read this one. Well, I finished reading it, but now I am conflicted with how I feel about it all. In fact, I am just plainly confused.




I don't know how to review this, without spoiling it so I'm going to try to keep it short and simple, and try to reveal as little as possible.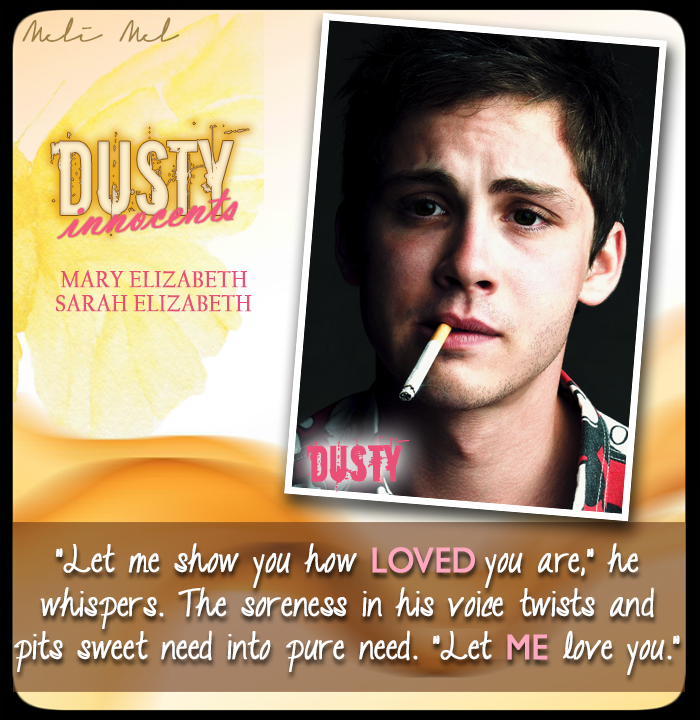 This book, was not a 'sunshine, rainbow, and unicorns' kind of romance story. This was heartbreaking, frustrating, confusing, and just plainly messed up. We have to very young characters Bliss and Dusty, who become friends because Bliss is best friends with Dusty's sister. But, that soon grows into something so much more.


● ● ● ● ● ● ● ● ● ● ● ● ● ● ● ● ● ●

'She's my softer side. And I'm her motherfucking monster.'

● ● ● ● ● ● ● ● ● ● ● ● ● ● ● ● ● ●

It was tough for me to read this with all the events that take place, especially because of their young age. Bliss's age in this book goes from about 12 to 15, and Dusty is from 14 to 17. When I read about all the booze, drug, sex, and violence that goes on, I couldn't help but feel uncomfortable about it all. These authors sure didn't sugar coat it when it came to those scenes. It was all raw and unfortunately real to how some of today's youth behave.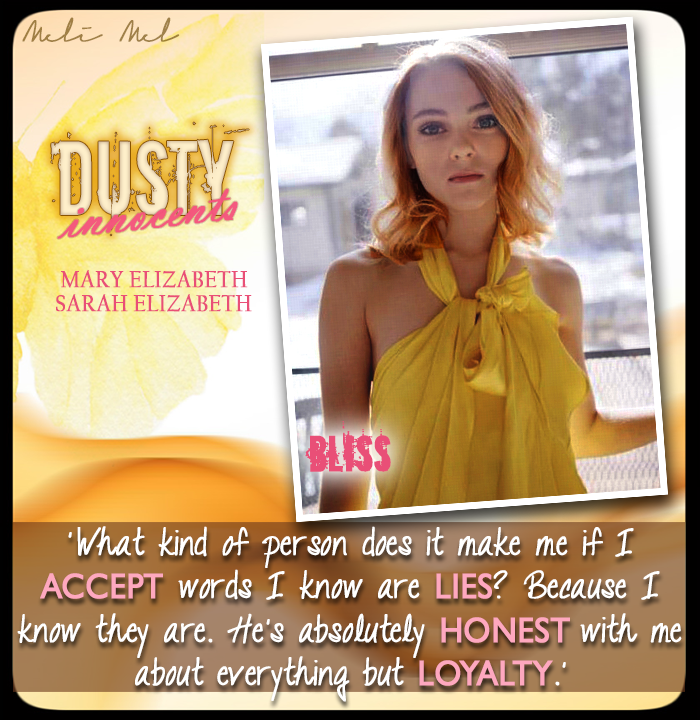 I will say, that I loved the writing!! The authors messed up with my head and emotions. I felt so much pain and anger. I have never liked and hated a character at the same timed so much in my life, like I did with Dusty. They were both idiots, but they did truly love each other. The addiction and the lies hurt my heart so badly. It's very hard to explain it until you read it for yourself.


● ● ● ● ● ● ● ● ● ● ● ● ● ● ● ● ● ●

'Our love is not perfect. We are fucked-up and bleeding, but neither one of us is powerful enough to walk away from it like we should.'

● ● ● ● ● ● ● ● ● ● ● ● ● ● ● ● ● ●

Overall, it was a crazy emotionally confusing book. That's the best way I can put it, but it was really good. The writing was good. It was a unique story that I couldn't put down, no matter how much I hurt from reading it. I know that this is one of those books that I will be thinking about, long after I finished it. I may have not agreed with certain things that went on, but those were the things that made it feel more real to me. Both Bliss and Dusty had me liking and hating them. But not all was pure pain, there were those few sweet moments that made melt completely. The ending of this book made me so freaking sad. I can NOT wait to read the next. I hear it only gets better, so I'm really excited.




*WARNING: Contains alcohol and drug abuse.*

View all my reviews