♥♥♥ 4.25 STARS ♥♥♥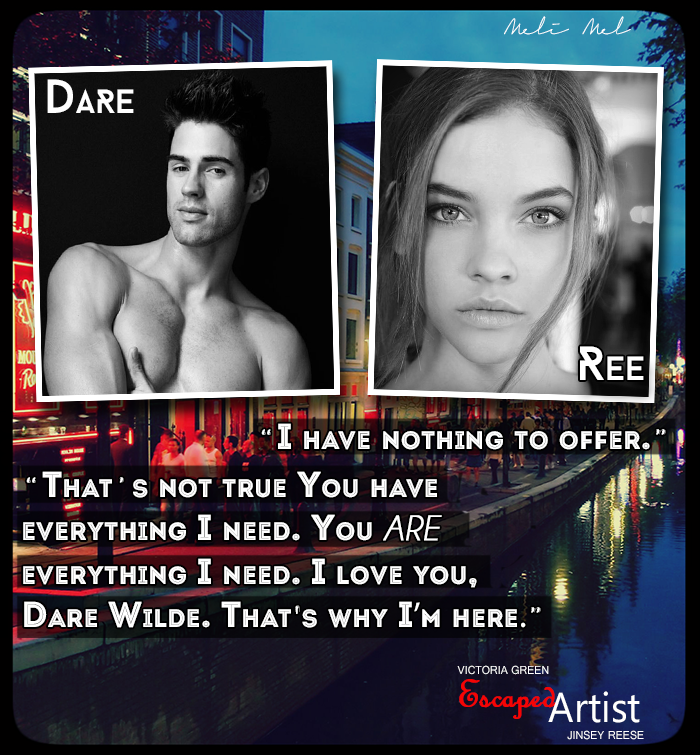 I must be a real sadist because I keep doing this to myself...that damn cliffhanger!! I NEED to know what happens next!




This is the third part of the Untamed series and it was awesome. As soon as I started reading, I was hooked to what would occur between Dare and Ree. After the way that the last part ended, I was eager to see if they would reunite. This time Ree is not letting Dare go, so she goes after him to Amsterdam. It's been three weeks, and Dare is working as a tattoo artist while hanging out with his older brother's band. He's hurt, angry at Ree, and over her addicton. He is also trying to forget about her, but no other woman interest him. When Ree accidentally ends up at the tattoo shop he works at, he quickly learns he can't just leave her, especially with how deep his feeling go for her.


● ● ● ● ● ● ● ● ● ● ● ● ● ● ● ● ● ●

'Loving Ree was simple and complicated, freeing and intense. It was everything I was meant to do. It was my reason for taking this breath and the next. And I couldn't stand another minute without her.'

● ● ● ● ● ● ● ● ● ● ● ● ● ● ● ● ● ●

I really loved this one, sure it had a bit less angst than the last one, but I for one, was happy for that little break. I loved seeing Ree and Dare reconnect. Ree still had her problems with drug use and I was so happy to see Dare finally offer the support she needed. There were so many sweet and swoony moments between them. I seriously fell more in love with Dare in this one. And of course the steamy scenes did not disappoint either.


● ● ● ● ● ● ● ● ● ● ● ● ● ● ● ● ● ●

'I never imagined I would have someone in my life who would love me no matter what. Someone who would see the good in me even when I couldn't. Someone who would choose to believe me even when the truth was a horror. I'd never known what I was missing until Dare.'

● ● ● ● ● ● ● ● ● ● ● ● ● ● ● ● ● ●

I also really enjoyed the group of secondary characters that were introduced in this one. They were all a riot and I thoroughly enjoyed them. I loved Dare's siblings Dash, Dax, and Dahlia. I even liked some of Dash's band members, especially Synner. There were many funny moments and silly banter. The way their relationship works was entertaining to read. But I will say, I'm really curious about Dash and what his story is.






I loved the story in this one, and how it was about the healing of Ree. But there were also some interesting things added to the plot about Dare's mother and father. That had me super curious about how all of it would unfold. And what a way to unfold, it did. That ending totally freaked me out. I could not stop turning to the page until if ended and I couldn't believe it. I couldn't believe that was how it ended. I seriously can't wait to continue this series because I have become quite addicted to it. A great third part and very much looking forward to the next.




~Arc kindly provided by the authors in exchange for an honest review.~