♥♥♥ 4.25 Scorching stars ♥♥♥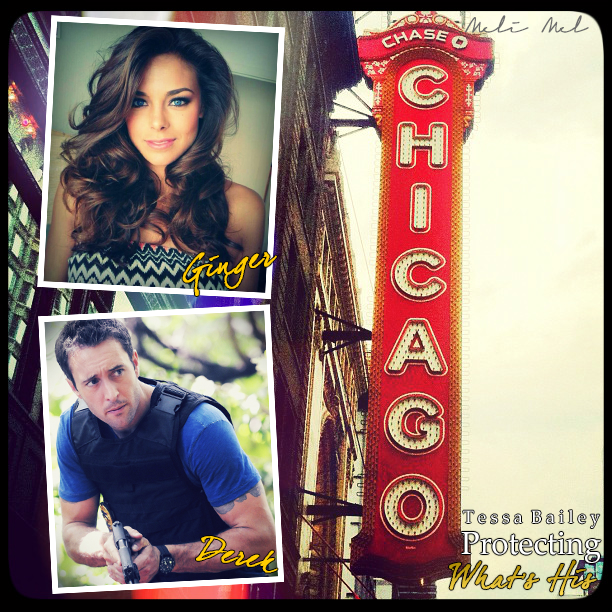 ● ● ● ● ● ● ● ● ● ● ● ● ● ● ● ● ● ●

"Give me a chance, beautiful girl."

● ● ● ● ● ● ● ● ● ● ● ● ● ● ● ● ● ●

This was my first Tessa Bailey book and it for sure won't be the last. I loved this book. It was all kinds of hot with an interesting plot. Really enjoyed this one and was glad I got to buddy read this one with Jen.




Right off the bat, I liked the book. Ginger is a 23 year old that is trying to better her life for herself and her younger sister Willa. Her upbringing hasn't been the best but now that she has escaped Tennessee, she's gonna do whatever she has to do to make sure her sister has everything she didn't. I Ginger a lot. She had a big heart and didn't see all the good she had in herself. I loved how she took care of her Willa and the banter between them. They had a typical sister relationship, where they didn't always get along but loved each other to death. I liked Ginger's sassy attitude and how she was very comfortable with her sexuality. But, Ginger has a secret, one that Derek can't find out.


● ● ● ● ● ● ● ● ● ● ● ● ● ● ● ● ● ●

"The longer it takes me to get between your thighs, the rougher I'm going to be when I finally get in there. Understand?"

● ● ● ● ● ● ● ● ● ● ● ● ● ● ● ● ● ●

Derek is a 30 year old Lieutenant who has been living the single life for a long time. He has meaningless sex with women since he doesn't do serious relationship. Then, Ginger shows up at his building and he finds out they will be neighbors. Derek has never felt so caveman-like about a woman, but Ginger brings that out of him. I LOVED Derek. He was possessive, a dirty talker, and oh, so sexy. What I love was that he never tried to deny his feelings for her, no instead he relentlessly chased her which was very fun to read and it made me swoon.


● ● ● ● ● ● ● ● ● ● ● ● ● ● ● ● ● ●

"Do you feel that, baby? That's your man moving inside you"

● ● ● ● ● ● ● ● ● ● ● ● ● ● ● ● ● ●

The steam in this book was sizzling, as my buddy reader Jen said. I loved the build up and all that tension. I'm just a sucker for that stuff and this book didn't disappoint me at all. Yes there was quite a bit of HOT sex in the book but there was also a story. The pace in which all of it developed was just right. I loved the connection between Derek and Ginger. I loved how protective he was of her, hence the name of the book. And of course, I loved Willa snarky attitude. She was a great secondary character as was Evan.


● ● ● ● ● ● ● ● ● ● ● ● ● ● ● ● ● ●

"Look at me. You own me. I'm owned."

● ● ● ● ● ● ● ● ● ● ● ● ● ● ● ● ● ●

The ending was great and I really enjoyed the epilogue. This book was a bit on the short side, but it was still very enjoyable. I had some funny moments, of course some steam, a bit of angst, and a bit of suspense. The only thing I felt was missing from the book was knowing Derek's story. I wanted to know what his upbringing was like or why he decided to be a cop. I don't think there was enough info in the book for me to know Derek completely. However, that didn't affect how much I loved the guy. Overall, a really great read and I loved it. I look forward to reading more books from this author. And thanks to Jen for buddy reading this with me.




~Buddy Read with Jen~