♥♥♥ 4 Romeo & Juliet Stars ♥♥♥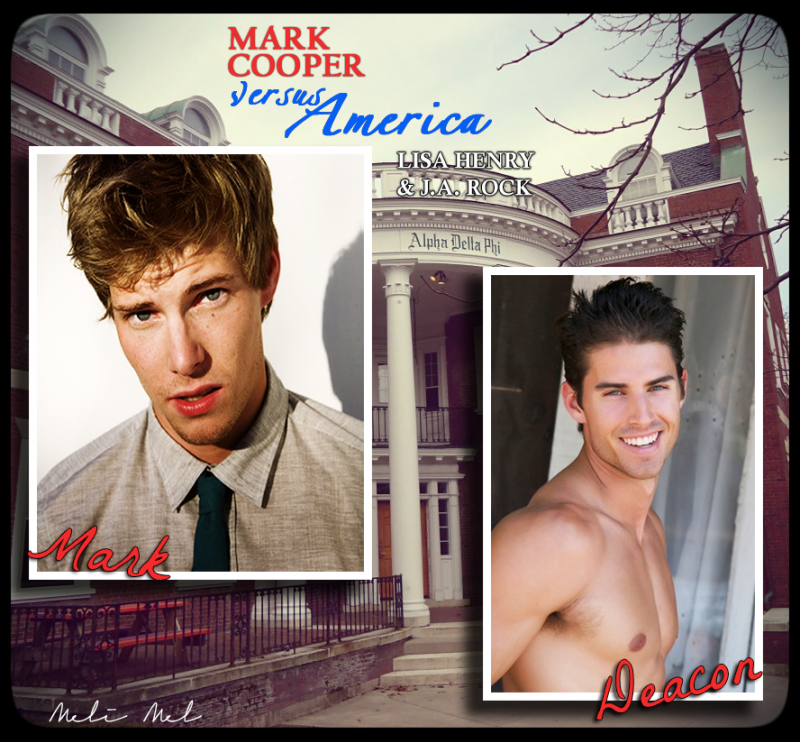 Sorry, this will be a short review. So, I'll start off by saying...This book was awesome!! I will admit that it was a slow start for me. Why? Well, because I don't get anything about the whole fraternity thing and it has never really peaked my interest to really know. So, those parts were kinda boring to me. I was more interested in seeing Mark and Deacon's relationship grow. And it was also entertaining to have them both in rival frat houses.




I LOVED Mark being a angry bunny. Or a sweet, dumb, and sexy bunny. I never thought that I would ever type these words but, Mark and his kinky woman's lingerie dress up, was SO freaking hot!! Who knew a man in stockings and garter belt could be so sexy (Don't knock it until you read it, okay). Oh, and I LOVED his cute wolf/kitten hat in the end. Adorable.




I also really LOVED my nerdy Deacon. He was so dominating and so hot! But, he also had a kind and tender side. The spanking had me all kinds of turned on. Really enjoyed that scorching chemistry between these two. I also really enjoyed how they both slowly gave each other a chance and dropped their walls down. My heart warmed so much after seeing them fall for each other. The Romeo and Juliet reference...so cute.




The ending was the best. I smiled so big because of Mark's fear of bears and distate for snow. It was perfect, well, except for one part in particular that involves a fist. I don't think I will ever find that sexy, no matter how hot the guy is that is doing it. Just no. Other than that, It was a really fun and steamy read.