♥♥♥ 4 Sexy Surfing Stars ♥♥♥



● ● ● ● ● ● ● ● ● ● ● ● ● ● ● ● ● ●

"Don't pretend you don't want me to fuck you. I can see it in those beautiful eyes of yours. You've wondered what it would be like, haven't you?"

● ● ● ● ● ● ● ● ● ● ● ● ● ● ● ● ● ●

Since meeting Shaun in Freeing Asia I could not wait to read his story. And I loved seeing the growth in Shaun by the end of this book.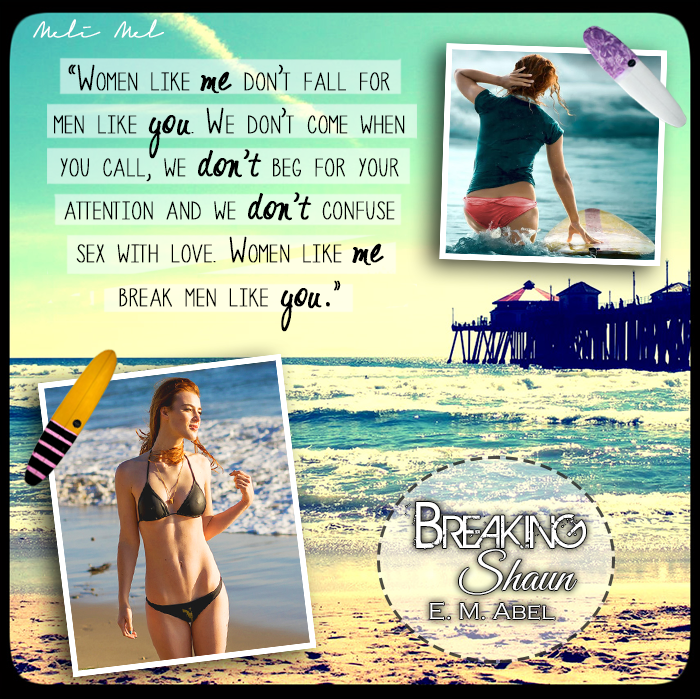 Natalie and Shaun met one night at Asia's art show. The attraction was immediate but for Natalie it was also dangerous. So, she rejects him, something that never happens to Shaun. A few months, pass and now Natalie is moving into town and is staying with her cousin. This means the inevitable will happen, they will bump into each other. And of course they do. The attraction is still strong. And resisting Shaun is becoming more and more difficult for Natalie. Which I was so freaking happy about.


I really liked Natatlie, she was comfortable with her sexuality without it being too much. She was strong, confident, and independent. She's not afraid to get what she wants, and if she needs a man to get off, she will look for one. She was kind of the female version of Shaun which is what made their relationship so entertaining. She could also be very vulnerable, soft, and kind. I really did like her a lot.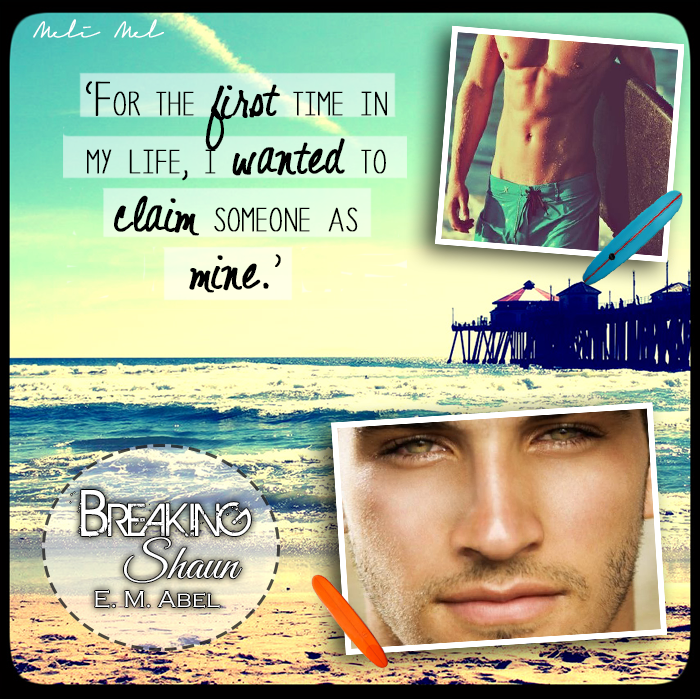 Shaun was...well he was just so smokin' hot!! I have no idea who I liked more, if it was Shaun or Marcus because they are both pretty damn sexy. Shaun was very confident, arrogant, and a total manwhore. But he was also very loving, caring, and protective. And he was very straightforward and said things like he saw it. I loved Shaun!! I couldn't get enough of him. Even though he did hurt me at one time, I still loved him.


As soon as I started the book, I was very hooked. It was just so freaking entertaining seeing the way Shaun would try to woo Natalie. And I don't blame Natalie one bit for falling into his bed. Together they were scorching. However, I did feel like a few times near the middle, that I needed more story and a tad bit less sex. I know what you're thinking, 'that's just crazy talk'. Although, I really did enjoy the insanely hawt sex scenes, this is just a personal preference kind of thing, I needed a bit more story so it didn't feel like it was dragging on a little. Either way, I loved that intense chemistry between these two. And I loved it even more when their feelings started to change.



● ● ● ● ● ● ● ● ● ● ● ● ● ● ● ● ● ●

'As much as I enjoyed fucking her, I enjoyed being with her, too. It was fun to test her, push her, and see if she'd try things she never thought she would. I wanted to help her experience all of it. I wanted to show her new things and be the one to get her to let go.'

● ● ● ● ● ● ● ● ● ● ● ● ● ● ● ● ● ●

There was one part that caught me completely off guard, this is where things picked up again for me. I couldn't believe it. I loved the drama that ensued and the angst as well. That last part of the book had me not wanting to put the book down, at all. The ending just warmed my heart completely. I swooned and melted. I was so freaking happy for them. And then that epilogue...I need to read Jay's book!!! I really hope he finally finds some happiness because he is a really great guy. There was a little bit of everything in this book, which I enjoyed. I was glad that I loved both main characters. And the story was great too. Overall, I really enjoyed this book a lot. Now, I can't wait for Jay's book!




* WARNING: contains scenes with recreational drug use*


~Arc kindly provided by author in exchange for an honest review.~