♥♥♥ 4 Sweet Stars ♥♥♥



● ● ● ● ● ● ● ● ● ● ● ● ● ● ● ● ● ●

"I'm going to make you fall in love with me again."

● ● ● ● ● ● ● ● ● ● ● ● ● ● ● ● ● ●

After my last read left me a complete emotional mess, I needed a book that would be light, and fluffy. This one was funny, sweet, and heart warming. It was just what I needed.


● ● ● ● ● ● ● ● ● ● ● ● ● ● ● ● ● ●

"Why can't I hate you?" Her words are quiet, and I can hardly make them out.

I whisper into her ear before kissing her under it, "Because I am your one, too."

● ● ● ● ● ● ● ● ● ● ● ● ● ● ● ● ● ●

I love me a good second chance at love story. And this one was just fabulous. Cash and Lilly were forced apart years ago, after Cash had to make the decision between her and his unborn baby. They were both left broken and with so much hurt. She couldn't believe the words Cash had texted her. Now, years later, they see each other again. That connection is still there but there is also so much pain and distrust. But, Cash is not letting her slip away again.


I really loved Cash. He was a real alpha, protective, possessive and sexy, as his brothers. But, he was also more sweet and loving then they were, which bothered me none. I absolutely loved how he treated Lilly. He was an amazing father to his adorable son Jax. He has sole custody of him, and has divorced his crazy ex. When he sees Lilly, after many years apart, he can't believe what he is sees. He sees a little girl next to her, the splitting image of himself. That's when they realize that everything they thought about each other was a lie.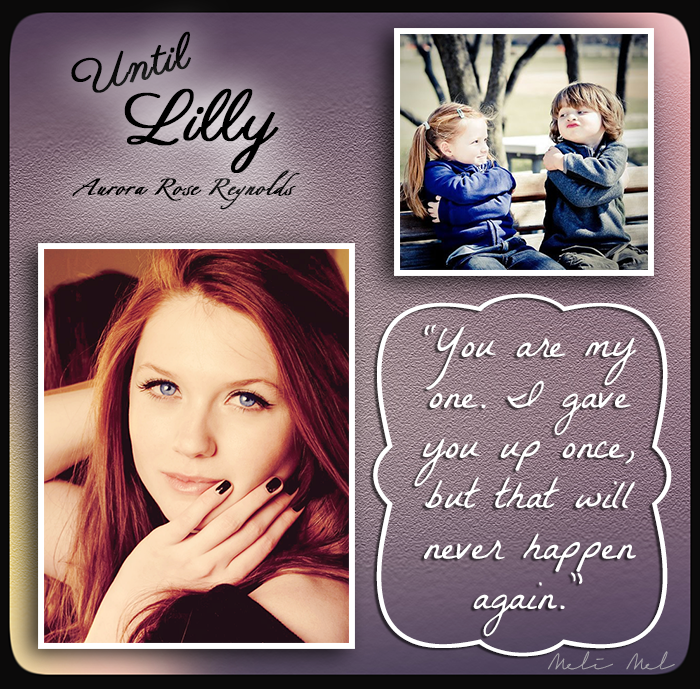 Lilly was left completely heart broken after Cash ended things between them. She realizes that she is pregnant after the split. She raises Lilly as best as she can, with the help of her parents. Now, Lilly has finished school and is teaching kids. She isn't the wealthiest person ever, but she has a home and can provide for her daughter Ashlyn. After, seeing the look on Cash's face, she knows he is telling her the truth about that text. He wants to be a part of Ashlyn's life, and she is more than willing to let him.


I LOVED the unrelenting way Cash tried to win Lilly back. And those cute children, made me my heart melt. I just could not stop smiling throughout this whole book. It had a real 'feel good' vibe, with some awesome steam. The chemistry between Cash and Lilly was really hot. I just loved it. I loved seeing Cash connect with his daughter for the first time. And I also enjoyed seeing Lilly become a mother figure for Jax. They were such a beautiful little family. Like I said, I could not stop melting and swooning from this book.


● ● ● ● ● ● ● ● ● ● ● ● ● ● ● ● ● ●

"I need you tied to me."

"Good, I need and want the same thing."

● ● ● ● ● ● ● ● ● ● ● ● ● ● ● ● ● ●

I LOVED the story and I LOVED the characters, well, for the exception of Cash's bitch of an ex-wife. She made so freaking mad that I wanted to kick some ass. But, other than that, loved it. There was some drama thrown in near the end to keep things interesting, which I really enjoyed, even if it was a little over the cray cray meter. I was also glad Aurora Rose Reynolds fixed the problems in her writing that I had been bothering me from the first two books. She doesn't randomly skip time from one paragraph to the next. You now know when time changes and flowed a lot better because of that. No more having to read the last paragraph to know what happened. I was really happy about that. This one is probably my favourite of this series. And now I am looking forward to Nico's book more than ever. Should be really good.