♥ ♥ ♥ 4.25 STARS ♥ ♥ ♥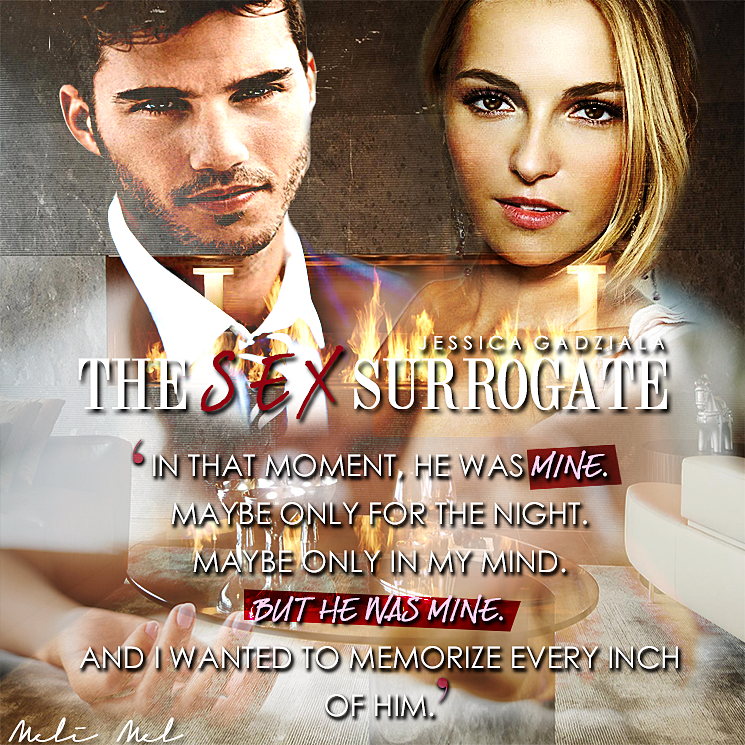 ● ● ● ● ● ● ● ● ● ● ● ● ● ● ● ● ● ●

"Do you have any idea what men would do to possess beauty like this?" he asked, shaking his head. "And, here I am, holding it."

Holy lord.

● ● ● ● ● ● ● ● ● ● ● ● ● ● ● ● ● ●


After a friend of mine suggested I give this a read, I decided to read the blurb. And then I found out what exactly a sex surrogate does and I was like "What the what?". It definitely caught my attention and that is putting it mildly. I was so intrigued that I could not wait to begin.



● ● ● ● ● ● ● ● ● ● ● ● ● ● ● ● ● ●

"Fuck me," he said, bringing a hand up to the side of my face for a second. "You're perfect just how you are, okay? Don't let anyone try to convince you otherwise." He paused. "Not even yourself."

● ● ● ● ● ● ● ● ● ● ● ● ● ● ● ● ● ●

Ava is finally seeking the professional help that she needs. She is a young woman that is doing pretty well for herself. She lives with an annoying and very nosy roommate named Jake, and has a career. So, for the most part her life is good. Well except when it comes to her sex life. Ava hasn't gone through a traumatic event or anything like it, yet still she suffers from a disorder where she gets anxiety and can't seem to sexually connect with anyone when is start to get real. She is tired of not being able to feel aroused with a man, let alone come. Now she will have Dr. Chase Hudson to help her out.

Chase is a sex therapist and sex surrogate. His job is to teach Ava how to become comfortable in her own skin in front of any man she chooses. He tries to help her anxiety lessen until it's non existent. As soon as Ava and Chase meet, however, you can feel the attraction between them. With each session they have, where Chase makes Ava finally feel something from just kissing and touching, lines begin to blur for Ava. She starts to develop feeling for Chase, and there are moments that seem like he may feel the same way.



● ● ● ● ● ● ● ● ● ● ● ● ● ● ● ● ● ●

"This is my spot," I declared, tapping his chest with my hand.
His other arm went around me, his lips kissing the top of my head. "Yeah, baby, it is," he agreed.
"Safest place in the world," I murmured, drifting slowly off to sleep.

● ● ● ● ● ● ● ● ● ● ● ● ● ● ● ● ● ●

The story itself was unlike anything I had ever read, which is what made it all the more interesting to me. It began a bit on the slow side for me, but soon after things picked up and I really enjoyed it. I loved the connection between them but it did happen a little too fast for me. I also definitely enjoyed the sensuality of their sessions. It was well written--well except for a few typos-- that it never became awkward or uncomfortable. I liked watching Ava grow and become more sexually sure and just overall more confident. Seeing Ava fall for Chase was really great, I just wish she would have said how she felt sooner. But I became quite engrossed in the story that I didn't want to put it down. I also really liked the secondary characters that added a humourous element to the story. Jake, her roommate, was such a jerk at times, but it was great to see him grow as well and become a better friend to Ava. Overall, this was a very enjoyable and unique read. The only thing I can say is I wish it were longer, and that we could have had at least one chapter in Chase's POV to get to know him better. I also would have liked an epilogue or something to see how what the future held for them. But other than that, I was great.




View all my reviews