♥ ♥ ♥ 4.5 STARS ♥ ♥ ♥



● ● ● ● ● ● ● ● ● ● ● ● ● ● ● ● ● ●

"Love is beautiful, shattering, moving, haunting. Love is everything."

● ● ● ● ● ● ● ● ● ● ● ● ● ● ● ● ● ●


Oh, this book! It had me from the start. You know what a sucker I am for a good second chance at romance story, and this one did not disappoint me in the least.


Elle and Oliver have known each other since they were kids. Oliver is best friends with Elle's brother, so they are all pretty close. But one night things change. Oliver notices that Elle has grown up and the attraction between them grows with each night they talk. However Oliver has a plan he must do first before he even thinks about starting a relationship. Elle feels strongly for Oliver no matter how much she tries not to let it show. She knows he doesn't do relationships, especially not with his best friends little sister, but she still hopes he will. Unfortunately it only leads to heart ache when he leaves for medical school where he seems to be moving on with his life. She tries to do the same, any only gets more hurt.



● ● ● ● ● ● ● ● ● ● ● ● ● ● ● ● ● ●

"We live in a galaxy of our own," I whisper, kissing his earlobe. I smile when his breath quickens. "Where the storms pass, and the light fades, and everything ceases to exist except for us."

● ● ● ● ● ● ● ● ● ● ● ● ● ● ● ● ● ●

Years later, they end up crossing paths again. Oliver is back to finish off his residency. Oliver and Elle may have not had good timing in the past, but Oliver is determined to not let go of her this time. Elle has had so much hurt thrown her way that she is really reluctant to let Oliver back into her life. She doesn't know if she wants to experience any more pain, especially now that her heart is not completely healed. But, with Oliver being very insistent, it really is hard to resist.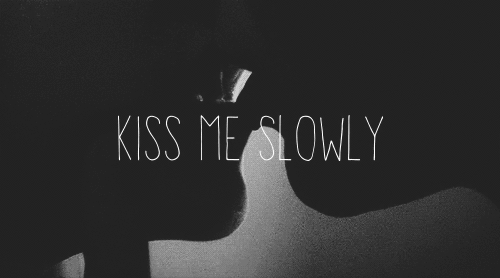 ● ● ● ● ● ● ● ● ● ● ● ● ● ● ● ● ● ●

"I always thought you were mine."

● ● ● ● ● ● ● ● ● ● ● ● ● ● ● ● ● ●

This book was so freaking good. This was my first book from this author and definitely won't be my last. I just loved Elle and Oliver. Elle was passionate about her art, very kind and giving, comfortable in her skin, and quite stubborn. But I just liked her. Oliver, what to say about Oliver except SWOON!! Seriously this guy is so perfect even when he isn't. He was super sexy and so damn sweet, I adored him. I didn't care how many times he frustrated me, he just stole my freaking heart. And then there was the sexual tension and the angst. Both of those things were just the right amount that the story needed. I can't tell you how happy I was that I was able to connect with these two completely. Loved!

● ● ● ● ● ● ● ● ● ● ● ● ● ● ● ● ● ●

"My mind is yours. My hands are yours. My heart is yours. Everything I have is yours. Everything I am is yours."

● ● ● ● ● ● ● ● ● ● ● ● ● ● ● ● ● ●

Another thing that I loved about this, was how well written it was. I really appreciated having those chapters in the past where we get to see how things developed between Elle and Oliver. It doesn't always work in every book, but it really flowed so well in this one. I loved watching these two grow, heal, and overcome all the hurt. The ending was perfect. Loved everything about it and left me with a huge grin on my face. Overall, It was a really beautiful and quite an emotional story. I thoroughly enjoyed it and it definitely comes highly recommended from me. I cannot wait to read the next one.




View all my reviews