♥ ♥ ♥ 4 STARS ♥ ♥ ♥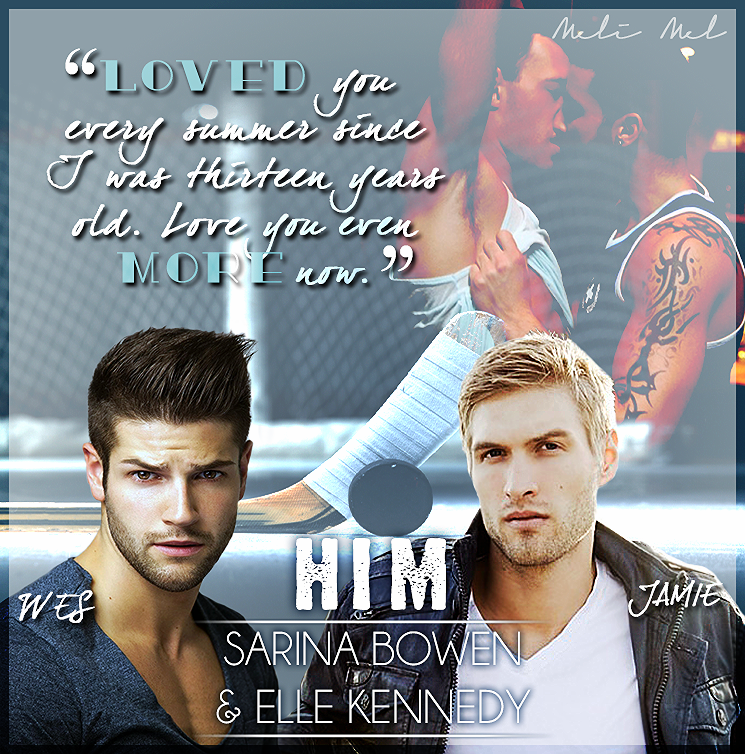 ● ● ● ● ● ● ● ● ● ● ● ● ● ● ● ● ● ●

"Want you," I whisper.

Lately those two words define me.

"Have me," he says.

● ● ● ● ● ● ● ● ● ● ● ● ● ● ● ● ● ●


Jamie Canning and Ryan Wesley use to be attatched to the hip. They met at a Hockey summer camp on Lake Placid as kids and became the best of friends. As they grew up, the closer they got. When they were both eighteen, they got a little drunk and they made a bet that changed their friendship. Next thing Jamie knows, Wes completely shut him out of his life, and he doesn't know what went wrong. Wes has been in love with his straight best friend for quite a while. That night they shared tortures Wes. He feels responsible for pushing Jamie into doing something he probably didn't want to. As a result, he lost his best friend and he will always regret that.


● ● ● ● ● ● ● ● ● ● ● ● ● ● ● ● ● ●

'Our mouths fit together so perfectly. Every time we kiss, I fall even more in love with him, and it has nothing to do with sex or lust. It's him. His closeness and his scent and the way he soothes me.'

● ● ● ● ● ● ● ● ● ● ● ● ● ● ● ● ● ●

Fast forward four years, Jamie is now a coach for the hockey summer camp. He is also doing really well in his college hockey team. He may soon be getting a second chance with his best friend when he finds out his team and Wes's will competing in the same championship. Wes is a star player in his college hockey team and life is pretty good. He has come to terms with his sexuality. He no longer hides it but he doesn't flaunt it either. Now that he has the chance, he wants to make things right with Jamie. He wants to apologize and hopefully become friends. He will try to put his feeling aside in order to get Jamie any way that he can, even if it's just as friends.

These two were awesome! I loved their banter, it was really entertaining. You could feel how close they once were. I loved that the past was mixed in with the present in the form of flashbacks. It was done very well. It also helped me connect with them a whole lot better. This was a friends to lovers story which I am totally a sucker for. Not to mention a second chance at romance. I love the connection between them. I really loved Wes and was very happy when he decided to coach along side Jamie at the summer camp. The tension was crazy good. Don't even get me started on the steam...scorching hot! *fans self*



● ● ● ● ● ● ● ● ● ● ● ● ● ● ● ● ● ●

"You really do love me, huh?"

"Always have. Always will."

● ● ● ● ● ● ● ● ● ● ● ● ● ● ● ● ● ●

I loved the pace in which their relationship developed into a more romantic one. There were so many moments that this story made my heart melt and swoon. This book was not just purely sex, there were so much more it. The emotions in the book made things intense and passionate which I really loved. My heart broke and swooned and did all these dances at what was going on. They were just so adorable and perfect together. And the humour was pretty great as well. Then that ending was so awesome! It left me with a feel good vibe. Overall, it was really great read. It wasn't too angsty or too dramatic, which was nice. It was cute and steamy and definitely something worth reading.




View all my reviews