♥ ♥ ♥ 4.5 STARS ♥ ♥ ♥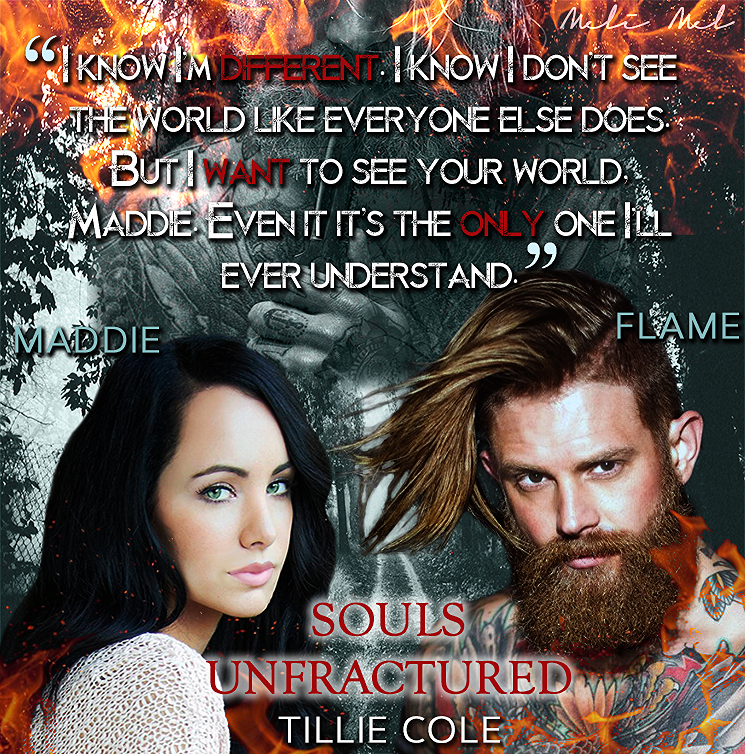 ● ● ● ● ● ● ● ● ● ● ● ● ● ● ● ● ● ●

"You, Flame. My tortured boy. You gave me life and light."

● ● ● ● ● ● ● ● ● ● ● ● ● ● ● ● ● ●


If you've read this series before, than you are familiar with who Flame is. When I found out he was having a book...I. Could. Not. Wait! I am so glad I did because it did not disappoint.






Maddie is Mae's younger sister. Like Mae, she grew up in the commune and suffered horrific things that no child should ever have to endure. This has led her to become broken. She hates men, and is distrustful of them. That is why she hides out in her room watching people live their lives outside her window. But somehow, the unlikeliest of all men seemed to get her attention, his name is Flame. The man looks like evil personified with his dark stare, and his body covered in tattoos and scars. The intensity of his stare is was draws her in. She feels safe near him and only wants to be nearer.


● ● ● ● ● ● ● ● ● ● ● ● ● ● ● ● ● ●

"No one has ever cared for me like this before."

"That is in the past. Because I will care for you every day for the rest of our lives. You are my Flame. I will treasure you always. More than you will ever know."

● ● ● ● ● ● ● ● ● ● ● ● ● ● ● ● ● ●

Flame is the complete opposite of Maddie. He seems to be unstable and dangerous. Bu,t they share one thing in common, they are both broken by their past. Flame is drawn to Maddie. She is pure and light while he sees himself tainted and dark. Still he can't help the need to see her or be near her. He makes it his mission to make sure is always safe. When Flame ends up having a breakdown, the only one that is able to get him out of it is Maddie. Maddie doesn't leave his side. As each day passes, they learn more about each other and become closer, which results in them falling in love.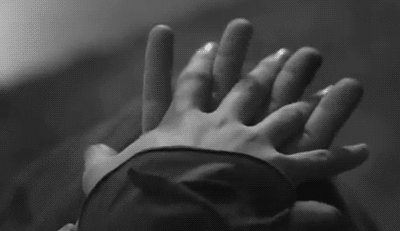 I seriously loved this book. Flame's story tore at my heart strings. I could not believe the atrocious things that were done to him. I just can't freaking fathom how there are people who think this shit is okay. I teared up so bad for him and had such a tough time reading it all. To be honest, I had to skim a bit of it because it was just too much for me. And Maddie didn't go through her childhood unscathed. It just hurt so damn much to read what happened. I can't tell you how happy I was watching the relationship between these two blossom. It was just so heart warming. Flame completely stole my heart. They had this innocence about them in how they discovered each other that just melted my heart.


● ● ● ● ● ● ● ● ● ● ● ● ● ● ● ● ● ●

"I used to wonder how two people--one broken girl, and one broken boy--could ever move on from their dark and tortured pasts. But now I know. Together, that's how. They fight their way through… together."

● ● ● ● ● ● ● ● ● ● ● ● ● ● ● ● ● ●

The story was really interesting in this one. I'm not gonna lie, I was completely hooked to Flame and Maddie's story line. I didn't really care about the commune stuff, but it definitely got a whole lot interesting near the end. I am so looking forward to the next book because of it. Flame and Maddie have a lot of demons to let go of, so it was so beautiful to see them help each other overcome them all. This story had me going weepy, happy, sad, and mad. I felt it all. Despite this being so freaking graphic, I thought it was a beautiful story. But, it is definitely not for everyone. The conclusion for these two was so heartwarming. That sketch, though. For those who have read it will know what I mean. I was left with a big grin on my face. Overall, it was a really great read and one you should definitely check out.




***WARNING: Contains scenes with graphic violence and rape.***

View all my reviews