♥ ♥ ♥ 3.75 STARS ♥ ♥ ♥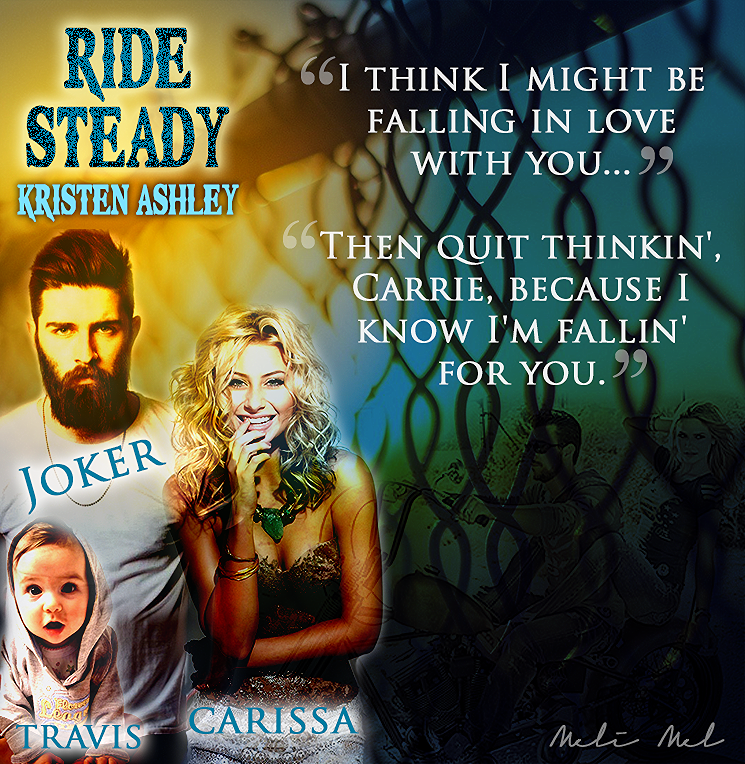 ● ● ● ● ● ● ● ● ● ● ● ● ● ● ● ● ● ●

"I've loved her since high school, man. She means everything to me. You gotta drag her down, that'll suck, but I'll pick her back up. You gotta rip her apart, I'll fuckin' hate watchin' it, but I'll put her back together. Do what you gotta do to make you feel like you got the bigger dick. But know this, in the end, it's gonna be her and me."

● ● ● ● ● ● ● ● ● ● ● ● ● ● ● ● ● ●


In highschool, Carissa Teodoro was the nice popular cheerleader who had the rich popular boyfriend girls went crazy for. Carson Steele however, was the the loner bad boy who most steered clear of. Carissa secretly crushed on Carson, but she didn't think he felt the same way. Carson did feel the same for her, but he knew he was not worth someone as good as Carissa. Carson has a terrible home life with his father repeatedly abusing him, and didn't want to bring someone like Carissa into that. When he finally has had enough of his father, he leaves but is surprised when Carissa sees him leaving. She wishes him well, and they both part ways with so much left unsaid.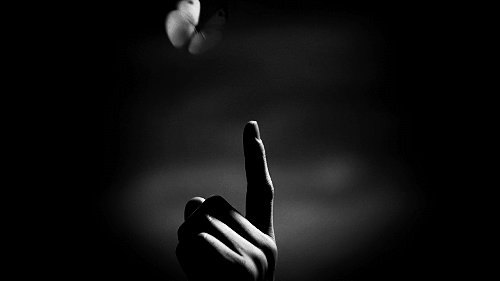 ● ● ● ● ● ● ● ● ● ● ● ● ● ● ● ● ● ●

"I am going to heal you, Carson."

● ● ● ● ● ● ● ● ● ● ● ● ● ● ● ● ● ●

Years later, Carson who is now known as Joker, is part of the Chaos MC. Life is good for him. He finally has a family in the brothers of the MC. He's finally found a place he can belong. He's back in town, and has been for a while. He never thought he'd see Carissa again but he does when she ends up with a flat tire. Life has not been so great for Carissa. She got married to her highschool sweetheart and even have a baby son together. But, he's tossed her away for a new and younger woman. When Joker shows up to help her with the flat tire, there is something about him that feels familiar but she can't put her finger on it. She doesn't realize he's Carson because he looks so different, but something about him lures her in. There is an undeniable attraction between them, even though Joker plays it off like it's nothing. He's trying to resist her, but it becomes hard to do when his brothers and their old ladies embrace Carissa into their fold.

I really loved both of these characters. Joker, oh, Joker. He freaking melted my heart with his sweetness. I was a puddle of goo anytime he was with Carissa's baby son Travis. It was just so cute. Joker was also very hot. I loved how he took care of Carissa and Travis. Carissa, I also really loved. She's been through so much, with the losses in her life and her marriage not working like planned. I liked that she was still strong, and quite the happy going person despite all that. I also thought she was an awesome mother who would do anything for Travis's well being. Together, Joker and Carissa were perfect. I loved watching their relationship grow. And the steam was pretty high.



● ● ● ● ● ● ● ● ● ● ● ● ● ● ● ● ● ●

"It's you. It's always been you. It'll always be you. Fuckin' always."

● ● ● ● ● ● ● ● ● ● ● ● ● ● ● ● ● ●

Overall, I really enjoyed this book. There were a few issues I had with it, like how Joker and Carissa were both 25 years old, but they didn't really sound like it to me. They felt much older than that. I also felt some parts were a tad bit slow for my liking. Maybe because this was a long book, I don't know, but some parts I skimmed a bit. Other than that, I did like it. I liked that we get bits of Tack's POV. And I was definitely liking that scene with all those badasses from many of KA's books together. I swooned hard. The ending was great, and the epilogue was pretty awesome as well. It was a very good book with great characters. I definitely think you should give this a read.





View all my reviews