♥ ♥ ♥ 4.25 STARS ♥ ♥ ♥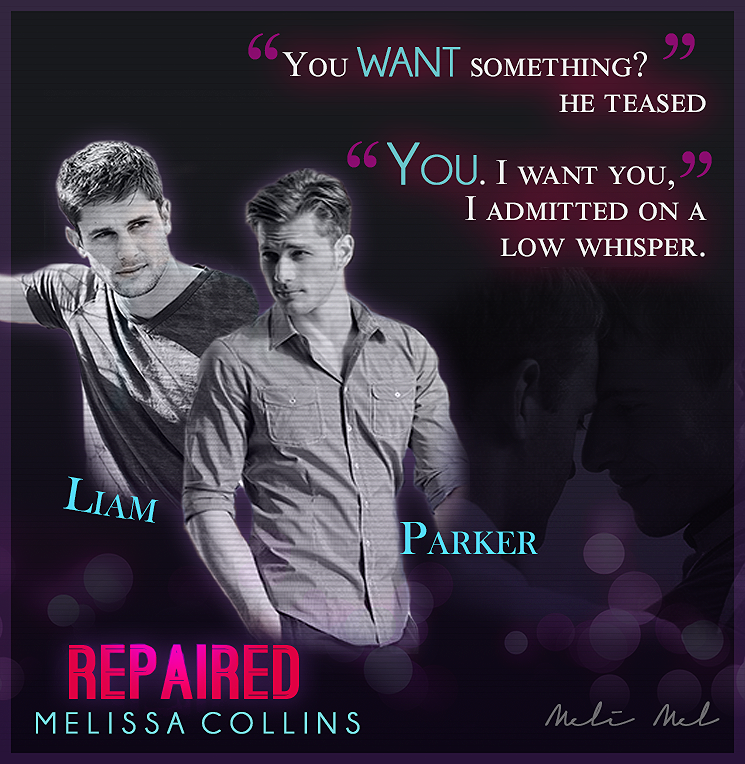 ● ● ● ● ● ● ● ● ● ● ● ● ● ● ● ● ● ●

"I know you feel the same things I feel. And I'll wait, Liam. I'll wait for you to tell me what means so much to you, because you mean that much to me."

● ● ● ● ● ● ● ● ● ● ● ● ● ● ● ● ● ●


Parker Ryan is successful lawyer working at a great firm. What you wouldn't know is, that he is really unhappy. It seems whatever he does is never good enough for his father, more so since the moment he came out to his family as gay. He thinks this might possibly always be the way his life will be. When his car breaks down, he meets Liam Davis, a sexy mechanic that seems to bring out his bad side. Their initial meeting was not very pleasant, but there is something about the enigmatic Liam that has Parker captivated. Liam has a past he wants to forget, one that he had ran away from, and one he wants to keep buried. He doesn't want to like Parker but spending time with him becomes his favourite time of his day. Each day they get closer and the tension between them rises until they can't deny their attraction for each other.



● ● ● ● ● ● ● ● ● ● ● ● ● ● ● ● ● ●

"Why do you want me there tomorrow, anyway?"

"Because you've made yourself a part of my life. Whether you know it or not, your quiet strength has helped me start to fix some of my broken pieces."

● ● ● ● ● ● ● ● ● ● ● ● ● ● ● ● ● ●

It was not hard to connect or love these characters. Liam was broken from his horrible past that just broke my heart completely for him. Liam was still a kind and sweet man despite it. I was super intrigued by him since we knew so little about him. His heart shone through which is what made me fall for him. And once his past was revealed, I hurt deeply for this man. I was glad he found Parker and also Paulie for giving him a chance.

Parker was the complete opposite to Liam in many ways. But they both shared something in common, they have never felt loved. Parker is an alpha male who was very caring. He protected those he loved. So watching him with Liam made me swoon hard. But Parker was also battling his own demons. He has worked his butt off trying to please and get some sort of acceptance or love from his father. It tore at my heart strings. He soon realizes that it will never happen. Liam provides him the support and acceptance he has never gotten before in his life.



● ● ● ● ● ● ● ● ● ● ● ● ● ● ● ● ● ●

'As my mouth devoured his, I knew he was never going to be the person who completed me. He was the person who helped me realize I was complete on my own, flaws and all.'

● ● ● ● ● ● ● ● ● ● ● ● ● ● ● ● ● ●

I really enjoyed the book so much. I was not expecting the story to head in the direction that it did, but I am not disappointed at all by it. Sure it may have hurt, but the connection between the characters was really heartwarming. I loved watching both of these characters grow and slowly fall in love with each other. I enjoyed the pace in which everything was developed and revealed. This book hit me in the feels, both bad and good. I just really loved it and I was really happy with the ending. This was my second m/m novel from Melissa Collins and it has only gotten better. I look forward to seeing what other m/m books this author releases.




View all my reviews