♥♥♥ 4 Beautiful Stars ♥♥♥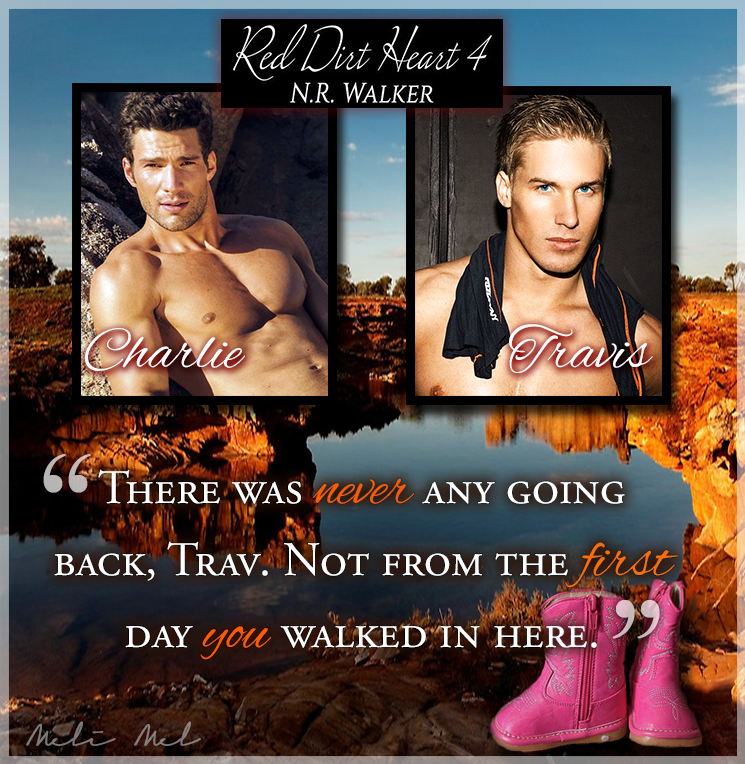 ● ● ● ● ● ● ● ● ● ● ● ● ● ● ● ● ● ●

'I couldn't get enough of him. Not close enough, not deep enough, it was never going to be enough. The more Charlie I had, the more I wanted.'

● ● ● ● ● ● ● ● ● ● ● ● ● ● ● ● ● ●


Oh, this book!! It was so wonderfully bittersweet, I can't believe it's over. I don't want to give much away on what happens in this book so that you can experience everything for yourself. I will try to keep this short.

The book started off where the last book ended, except this time it was all told from Travis' P.O.V. It was pretty adorable seeing how Travis thought and felt for Charlie. I know how much Charlie loves Travis, so it was great being able to see that. Not to mention it made me mother-effing melt completely.



● ● ● ● ● ● ● ● ● ● ● ● ● ● ● ● ● ●

"You know the best thing about going away?" he asked, nuzzling into my neck.

"What's that?" I whispered.

"Coming home to you."

● ● ● ● ● ● ● ● ● ● ● ● ● ● ● ● ● ●

I will admit, it did start of a tad bit slow for me. There were moments I didn't think the story would go anywhere, but thankfully that all changed, especially near the end. This is the reason why I could not give this book a 5 star rating. Another being that there was not a single steamy scene between them, it always faded to black. I was like "what the heck?", I wanted at least one before it all ended. But, that's okay, because the last half of the book was filled of romantic sappiness that made me really happy.



● ● ● ● ● ● ● ● ● ● ● ● ● ● ● ● ● ●

'Surrounded by nothing but the desert, fading sunlight and flickering candles, we made love. His promise to me of forever was sworn to me with his body, with his heart.

And with the desert as my witness, I swore forever to him as well.'

● ● ● ● ● ● ● ● ● ● ● ● ● ● ● ● ● ●

I am so happy with ending these two got in their final book. Telling you that my heart was bursting with joy is probably an understatement to what I was actually feeling. I smiled so damn big, and cried many happy tears. It was just so beautiful, unlike how I looked while reading it, I'm pretty sure I looked like a complete loon. Charlie and Travis are so perfect for each other, that they have become one of my favourite m/m couples. And that epilogue...Best. Thing. Ever! Yes, it might have been overly sweet, but I was totally okay with it. Overall, it was a wonderful conclusion. I am so sad to see it all come to a close, but I am also so very happy for them. It definitely left me with a warm and bubbly feeling. I will miss them.




View all my reviews