♥♥♥ 3.75 STARS ♥♥♥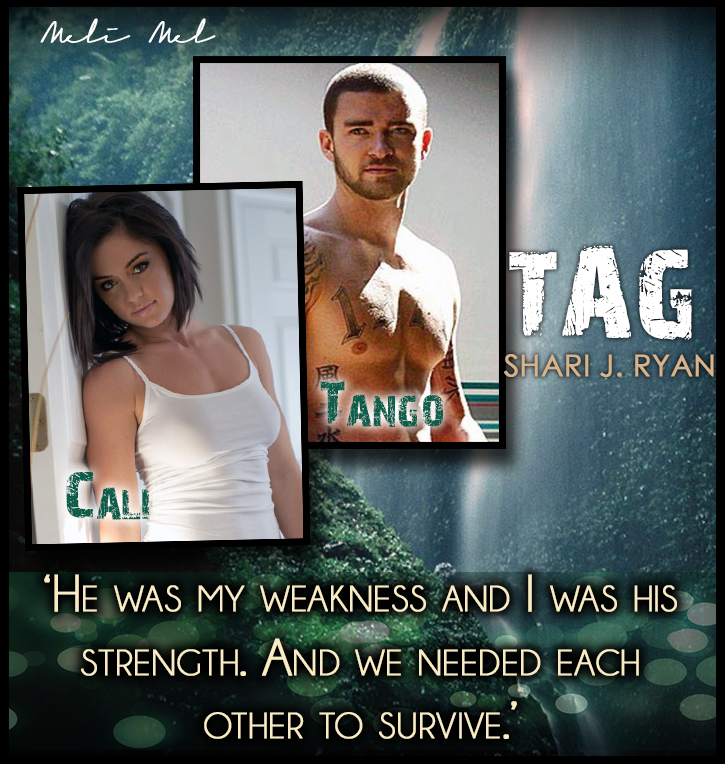 ● ● ● ● ● ● ● ● ● ● ● ● ● ● ● ● ● ●

"The choice is yours. Live or die."

● ● ● ● ● ● ● ● ● ● ● ● ● ● ● ● ● ●
● ● ● ● ● ● ● ● ● ● ● ● ● ● ● ● ● ●

"Know everyone. Trust no one."

● ● ● ● ● ● ● ● ● ● ● ● ● ● ● ● ● ●

This book had quite the interesting start. It began with Cali in the past, witnessing her sister being murdered in front of her. Right off the bat that got my attention. Now in the present, Cali is on the run from the men that want her in order to get to her ex-CIA father, who has disappeared. Cali is also seeking revenge for the death of her sister, she will do anything to be able to kill that man. But her father has another plan, he has sent her a bodyguard named Tango. She may think he is attractive, but she no longer lets herself become vulnerable nor manipulated by anyone. Which is why she decides to stay away from the hot ex-military man.

Cali was great, I loved how strong and bad-ass she was. I felt for her and the way she grew up, and of course for the loss of her sister and mother. I will admit, I hated her father for not being there for her. I got that he was in trouble but I didn't get why they couldn't be together if the same men that were chasing her, were after him. It made no sense to me. However, once Tango was in the picture I was very happy. He was alpha, funny and sweet. I really loved him. He made me melt more than on one occasion. The sexual tension between these two was pretty high. I couldn't believe Cali was able to resist him for as long as she did. Tango has gone through some rough times as well. He feels just as alone as Cali does, but he hasn't lost hope. The reason Tango accepts being Cali's "bodyguard" is because he wants to survive.



● ● ● ● ● ● ● ● ● ● ● ● ● ● ● ● ● ●

"You will always be my exception to the rule."

● ● ● ● ● ● ● ● ● ● ● ● ● ● ● ● ● ●

The story was one that was full of suspense. I really enjoyed it. I liked the connection Tango and Cali shared. I would have liked there to have been a little more of them together learning about each other. And a little more steam wouldn't have hurt either. There were a few steamy moments but it definitely left me wanting more. The story line was very interesting but I will admit there were moments near the end that seemed a little too unbelievable to me. I also would have liked a little more detail in the end as well, as things seemed to be a bit rushed. Overall, it was a very enjoyable read and worth checking out.




~Ebook copy provided by the author, Shari J. Ryan, in exchange for an honest review.~


View all my reviews