♥♥♥ 3.25 "Happy Date" Stars ♥♥♥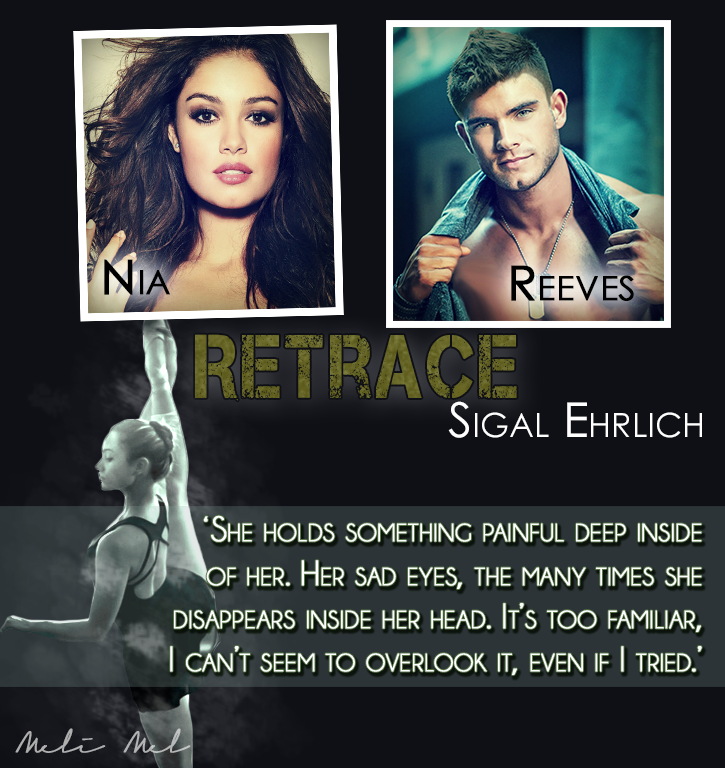 ● ● ● ● ● ● ● ● ● ● ● ● ● ● ● ● ● ●

"Our scars and wounds are a great part of who we are. And who you are is so amazingly beautiful…Without the baggage you bring with you, you wouldn't have been the you I'm totally crazy about."

● ● ● ● ● ● ● ● ● ● ● ● ● ● ● ● ● ●


As soon as I read the blurb, I was really looking forward to this story. I enjoyed the prologues that both Nia and Reeves got. That way I knew a little bit about them before the story began. It started off quite good and was even loving their first unforgettable meeting. After that intro, I was expecting a very emotional and tension filled story ahead of me. This did nor really happen until around the last 30%, or so, of the book. After Nia and Reeves meet, they find out that they are actually neighbors.






Nia has just moved from Brazil to the U.S. She is a dancer and is working as dance teacher to little girls. She is running from her painful past. Something has happened that has her feeling guilt. She wants to start fresh and hopes to never feel that kind of pain again. She changes her last name to her mother's and becomes Nia Mitchell. Reeves is an ex-FBI. He has something painful of his own. He also feels guilt for what happened to his best friend. All he wants is to avenge him and he is willing to do anything to do it. Reeves, just like Nia, doesn't do serious relationships. But there is something about Nia that appeals and intrigues him. He knows he wants more, he's just not sure of how much.


● ● ● ● ● ● ● ● ● ● ● ● ● ● ● ● ● ●

"I'll make you smile, Nia. No matter what it'll take of me. I'll make you happy. I'll even find you your happy date."

● ● ● ● ● ● ● ● ● ● ● ● ● ● ● ● ● ●

In the blurb it says they form a friendship, I just didn't realize it was of the benefits kind. So after the tension between them become too much the agree to a no strings attached arrangement. Since before this point in the book, things had gotten a tad bit slow. There was too much 'nothing is going to happen' going on. When they finally decided to act on their lust for each other things got a bit interesting for a while, but then later on, it also dragged on a bit too.






I did like Reeves very much. Even though they were both against anything serious, it became just that as time went by. And Reeves totally surprised me by how swoony he could be, especially since he kept behaving cocky in a sexy way, before. But, he could also be so sweet, tender, and alpha. Nia I liked for the most part although she did have her annoying moments. I would have also liked to see a bit more of her colorful Brazilian side come out more or maybe even speak to Reeves in portuguese. That would have been very sexy. She was really kind and sweet to her girls. And whenever she was with Reeves, things got steamy fast.


● ● ● ● ● ● ● ● ● ● ● ● ● ● ● ● ● ●

"I know I've found my purpose, I can't imagine me without you."

● ● ● ● ● ● ● ● ● ● ● ● ● ● ● ● ● ●

Overall, it was a good read. I didn't end up connecting to the characters 100% but there still was somewhat of a connection, more with Reeves than with Nia. The story was good, I was expecting more of an emotional read, since they had demons to get over, but I didn't really get that. I don't know what to think about Katie, she did add some drama though. It took a while for them to accept they were more than just "friends with benefits" and when they did, I really enjoyed it. I liked seeing them open up to each other. I also really loved the ending. It was awesome having an epilogue for both Reeves and Nia's POV during different times. It was so romantic and sweet.




~ARC gifted to Kris & Vik Book Therapy Cafe in exchange for an honest review.~




View all my reviews