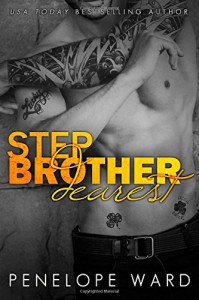 ♥♥♥ 3.75 FORBIDDEN STARS♥♥♥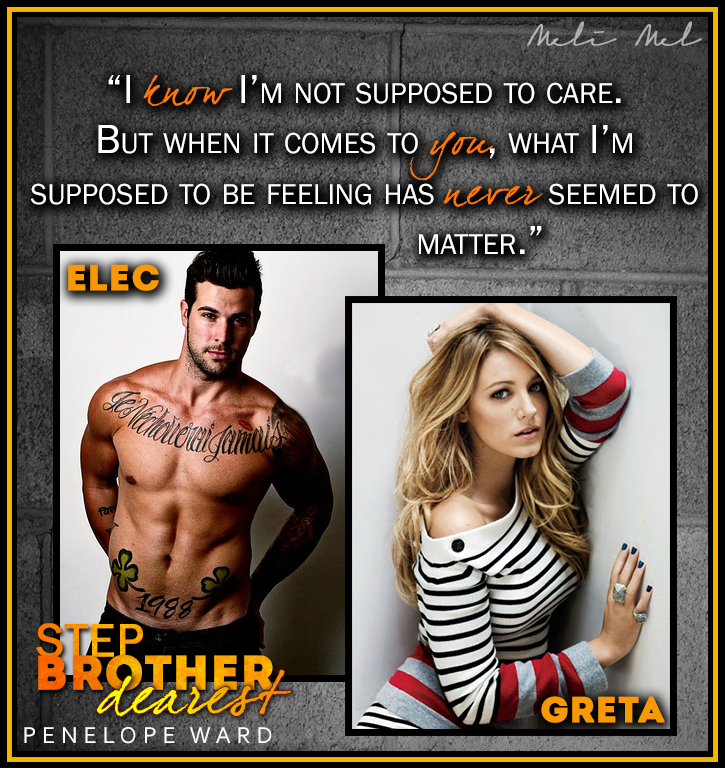 ● ● ● ● ● ● ● ● ● ● ● ● ● ● ● ● ● ●

"You're the only girl in the entire world that's forbidden, and fuck me if that doesn't make me want you more than anything."

● ● ● ● ● ● ● ● ● ● ● ● ● ● ● ● ● ●

I'm not quite sure what I was expecting to get when I started this book. I for sure liked it for the most part, but I can't say that I loved it like so many others did. Still, it was really good.





Since the moment I read the blurb and saw that awesome cover, I knew I had to read this. The book is told in Greta's POV, though, we do get Elec's POV later on. There are also two parts in this book. I was not expecting the second part in this book. When I started reading, I assumed this would continue with Elec and Greta being seventeen year old teens. But in part two, you get to see them as adults.


● ● ● ● ● ● ● ● ● ● ● ● ● ● ● ● ● ●

"I want to be the first one to show you everything and to be the one you'll always remember for the rest of your life."

● ● ● ● ● ● ● ● ● ● ● ● ● ● ● ● ● ●

Greta has been an only child her whole life, that changes when her Step Father Randy decides to bring his son Elec to come live with them. Greta can't help but be a little excited and hopes that she will get a long with him. When they finally meet, Greta was not expecting him to be pierced and tattooed, or hot. Elec is a total jerk to her from the moment they are introduced. He continuously picks on Greta. Greta decides to be nice to him anyway and hopefully he'll come around. They go back and forth from getting along a little bit, to not getting along at all. This continues for quite some time until the sexual tension between them becomes too much.


● ● ● ● ● ● ● ● ● ● ● ● ● ● ● ● ● ●

"You were the best thing that ever happened to me. I hope someday I can say you were one of the best, but for now, it's only you."

● ● ● ● ● ● ● ● ● ● ● ● ● ● ● ● ● ●

They eventually open up to each other and understand each other better. Elec doesn't have a good relationship with his father, who verbally abuses him. Greta and Elec form a bit of a bond, and with it, the connection they share grows, too. After trying to deny what they feel, they finally share one night together. But something comes up and Elec must leave. This causes them to part and not see each other until seven years later.






I really enjoyed the first part of this book. I loved Elec in the first part, especially when he became vulnerable. Plus, he has many piercings on his body. Yup, he has one down there too *grins*. I liked Greta at first, but she very soon ended up annoying me. I didn't agree with some of the things she did or thought. I liked that I was able to feel the connection between Elec and Greta. The steam was very good, but I just wish there were more scenes of it.


● ● ● ● ● ● ● ● ● ● ● ● ● ● ● ● ● ●

"You make me feel things, Greta. You always have. When I'm around you, whether it's good or bad…I feel everything."

● ● ● ● ● ● ● ● ● ● ● ● ● ● ● ● ● ●

I also for the most part enjoyed part two, but I did not like that we were retold part one, just in Elec's POV. I would have preferred an alternating POV throughout the book instead. Still, I'm glad I got to get inside his head. I also would have liked to have seen Greta grow up a bit. She seemed almost exactly the same in thoughts and behaviour as she did when she was a teen. I was happy that the sexual tension between them was still very present in part two. I loved the ending, I just wish we could have seen them happy together a little bit longer. Overall, it wasn't a bad read at all. I did enjoy it. It did have some flaws but it was still very good. If you want an enjoyable forbidden love story, then this one is it.




View all my reviews