♥♥♥ 4.5 STARS ♥♥♥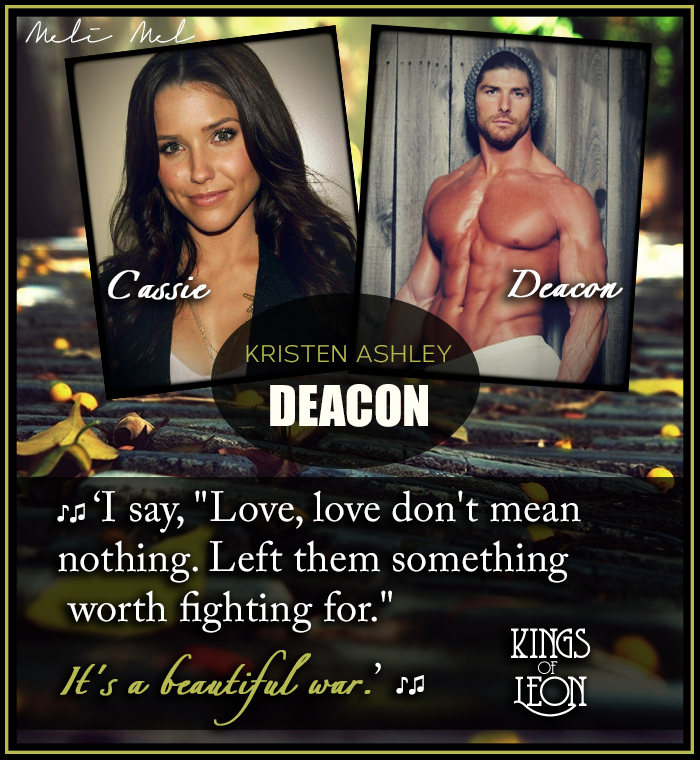 This is book four of the Unfinished Hero series. I had read the previous books in this series and had enjoyed them, not loved them, but enjoyed them nonetheless. Deacon, however, I really loved. It was different from the other books in the series, and that is was what I really liked about it. It was refreshing and really hot.




The book starts off with Cassidy, a.k.a. "Cassie", trying to make her dreams come true. She has bought some cabins named Glacier Lily that she wants to turn into a nice peaceful place people can rent. She is doing this with the help of her boyfriend. Unfortunately, her boyfriend ends up not helping much like he promised he would. This is what causes them to constantly bicker, and it's during one of their arguments that a mysterious cryptic man appears to rent cabin eleven. She knows something about him is dangerous, but still throughout the years, she allows him to continue to rent cabin eleven for a small period of time. It also didn't help that she found him very attractive.






Cassie was a good heroine. I am glad to say she did not drive me nuts with annoyance. I liked that she stayed true to herself throughout the book. She was strong, independent, and very caring. I really liked that she was a bit sassy and bad-ass. I also liked how hard she worked to make her dreams come true, maybe working a little too much and not letting herself have fun. So, it was great when after years of lusting over Deacon, the mystery man in cabin eleven, she had to learn to let someone take care of her.


● ● ● ● ● ● ● ● ● ● ● ● ● ● ● ● ● ●

"I'm away, Cassie, do not ever doubt this is precisely where I'd rather be."

● ● ● ● ● ● ● ● ● ● ● ● ● ● ● ● ● ●

Deacon was a stoic man, with a job he could not say. He also went under the alias of John Priest. For years he had been coming back to Glacier Lily, he barely talks to the woman who owns it, but he can't seem to stop coming by when he was downtime. I freaking LOVED Deacon! He was not an overwhelming alpha, but he was still very alpha. He was also very yummy like all of Kristen Ashley's heroes. Deacon had some demons he couldn't seem to get over, but that changes when he lets Cassie into his heart.






This whole book was very much focused on the relationship between Deacon and Cassie. I really loved that about it. Usually we get some action and a lot of side characters in Kristen Ashley books. Sometimes, for me personally, it can become too much, so it was great that she decided to change things up a bit in this book. I loved seeing Deacon and Cassie's relationship grow and seeing each character grow individually. The steam in this book was really hot with some light bdsm! The only reason I didn't give it a five star, was because the kinky sex didn't start until very late in the book. Other than that, I really freaking loved this. I loved Deacon, he has become a favourite of mine. The ending was beautiful and I loved that she used one of the songs from one of my favourite bands. Now I look forward to what comes next.




View all my reviews