♥♥♥ 4.5 Spooky Stars ♥♥♥



As soon as I read the blurb, I knew I had to give this a try. It was m/m, it had a funny little four year old boy, and there was a hot guy that shows up. Oh yeah, and there was a ghost thrown into the mix, what's not to love?




From pretty much the start of this book, I could not stop chuckling. I just loved Jason's narration and once you got to meet his little nephew, I was a goner. I knew I would end up loving this book and I really did. Jason is left in charge of his four year old nephew Timmy while his sister is off on a trip with her boyfriend. Jason thinks it's an easy enough task to do for a month, but soon things get a whole lot interesting.


● ● ● ● ● ● ● ● ● ● ● ● ● ● ● ● ● ●

"Are you and Uncle Jason boyfriends?"

"Not yet, but we'll tell you when we are."

"Don't forget."

"You'll be the first to know. I promise."

● ● ● ● ● ● ● ● ● ● ● ● ● ● ● ● ● ●

Timmy was the best!! I loved this intelligent little boy. He was this little ball of energy and just as sarcastic as his uncle Jason. He won my heart completely, he was just so freaking adorable. Whenever he was hanging around with Thumper, Jason's old narcoleptic dog, my heart melted. It was so darn cute.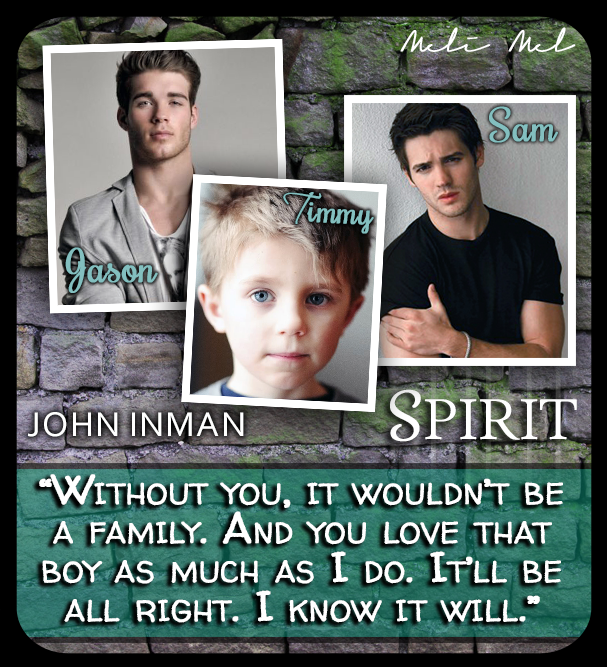 ● ● ● ● ● ● ● ● ● ● ● ● ● ● ● ● ● ●

"I like being around you. I dig the hell out of having sex with you. I get a funny feeling inside when I think of you."

"You get a funny feeling when you think of me?"

"Yes," he said. "And I don't think it's a tapeworm. What do you feel when you think of me?"

"I'm not sure. I never seem to be not thinking of you."

● ● ● ● ● ● ● ● ● ● ● ● ● ● ● ● ● ●

Jason was really great. I thought he was a wonderful uncle to Timmy and I loved his sarcastic humour. I couldn't help but laugh at some of the conversations he had with Timmy, it was too funny. Especially when Timmy somehow out smarted Jason.

Sam is Timmy's uncle from his father's side, and I loved him just as much as the other characters. He was so kind hearted and loving. I loved how sweet he could be with both Timmy and Jason. And, how he was there whenever Timmy and Jason needed him.


● ● ● ● ● ● ● ● ● ● ● ● ● ● ● ● ● ●

"Never," I said. "I'll never stop loving you. No matter what happens."

● ● ● ● ● ● ● ● ● ● ● ● ● ● ● ● ● ●

The story was definitely and interesting one. I found that I didn't want to put it down while reading. The silly banter, and the paranormal activity that occurs, had me hooked. You would think that sexy steam and the spooky wouldn't really go well together in the same book, but it actually did. There were some things that I had not seen coming, while others, I figured out pretty quick. Overall, it was a funny, scary, steamy, and romantic read. I am definitely going to be checking out more from this author.




View all my reviews