♥♥♥ 3.5 "Secretive" Stars ♥♥♥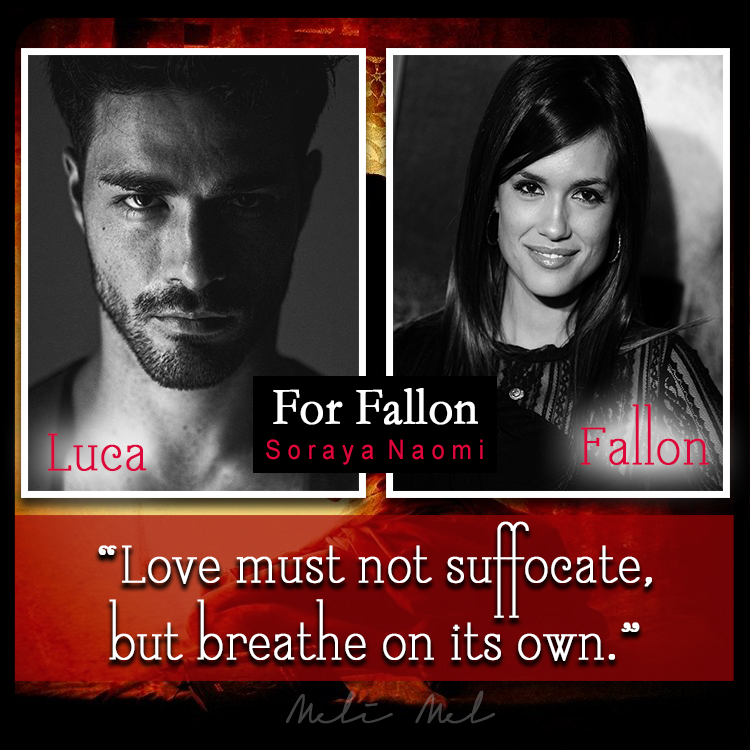 ● ● ● ● ● ● ● ● ● ● ● ● ● ● ● ● ● ●

'I will do anything to keep her. I'm prepared to do anything to protect her.'

● ● ● ● ● ● ● ● ● ● ● ● ● ● ● ● ● ●


The story is about Fallon, a young woman in Chicago living with her best friend. On a night out with her friend at a club, she notices a gorgeous man and definitely wants to attract him. Unfortunately, after they talk a few times they end up going home separately. That doesn't mean she doesn't stop thinking about him. And the next day, she bumps into this mysterious man named Luca. It seems that fate keeps bringing them together, but Fallon has no idea what is really going on.




I have to say, this book was not that bad for a debut novel. However, I will admit I did have some difficulty getting into this at first. The main issue I had were some of the words used during dialogues and descriptions, that to me personally, made no sense. That is why I was confused during the first part when I was reading. It felt like it didn't flow very well. I also had a bit of trouble connecting with the characters at first. I couldn't get a real sense of how these characters fell in love because it all went a little bit too fast. But, it did eventually get better as the book progressed.


● ● ● ● ● ● ● ● ● ● ● ● ● ● ● ● ● ●

"Ti amo. Esisti solo tu per me." I love you. You're the only one for me.

● ● ● ● ● ● ● ● ● ● ● ● ● ● ● ● ● ●

Luca had me quite intrigued. He was smoking hot and alpha as he should be, but he was also a bit hard to read at times. He was sweet and sexy which I very much liked. He was also suppose to stay away from Fallon, but ended up giving into his feelings for her instead. And, he is keeping a big secret from her. From the start, their relationship is based off lies. But, Fallon was keeping a few things as well.




Around 60% until the end, is when things became really interesting. This is when so much suspense and action took place that I couldn't stop reading. Because of everything going on, I was able to connect to the story and the characters at this point. I really enjoyed the fact that even though we had both of Fallon's and Luca's POV, I was surprised by the twists and turns.


● ● ● ● ● ● ● ● ● ● ● ● ● ● ● ● ● ●

'I'm not deserving of her love, but I need it. I want it. I will not give up on us.'

● ● ● ● ● ● ● ● ● ● ● ● ● ● ● ● ● ●

Overall, it was a good debut novel with a perfect amount of steam. It did start off slow, but it got a lot better towards the end. I'm glad that the story was able to get my interest in the end. I am very much looking forward to reading the next installment, especially after that cliffhanger ending.




~eBook kindly provided by the author in exchange for an honest review. ~

View all my reviews