♥♥♥ 3.5 Stars ♥♥♥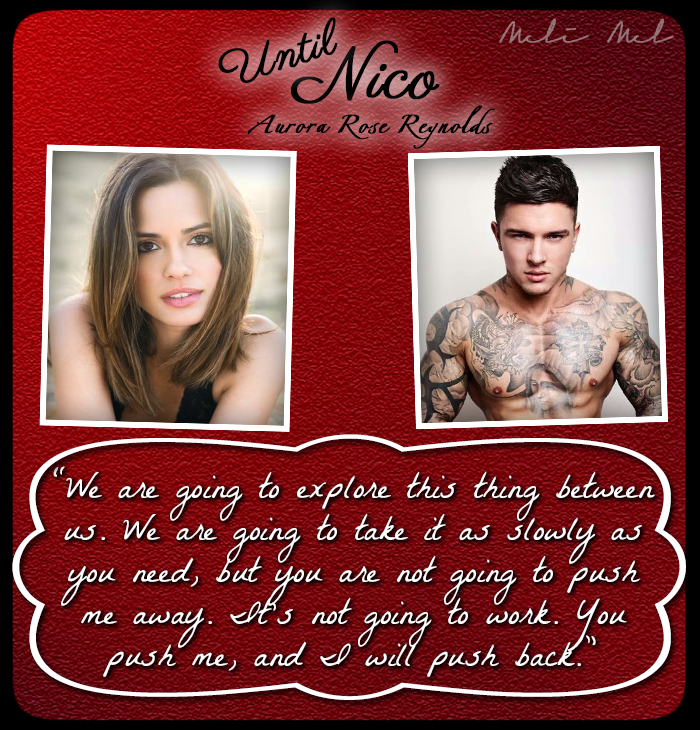 I really enjoy this series and love all of the Mayson Brothers. My favourite of the series was Until Lily. After reading that one, I had high hopes for this one. But, unfortunately, I did not love this one as much as I did the last book. That doesn't mean I didn't enjoy it.




In this one we have Sophie Grates, who is a librarian at a school. An event in her past has caused her to shelter herself from other people. So, she mostly keeps to herself and definitely does not date. Things change when a man who has found her cell phone, named Nico, barges into her life and claims her as his. No matter how hard she tries to ignore or push him away, he doesn't give up.


● ● ● ● ● ● ● ● ● ● ● ● ● ● ● ● ● ●

'I'm in love with an amazing man who looks at me like I'm his reason for breathing when, in reality, he's mine.'

● ● ● ● ● ● ● ● ● ● ● ● ● ● ● ● ● ●

I really enjoyed this book a lot. Story wise, it wasn't as captivating for me as Until Lily was. The main problem for me personally, was the heroine. I didn't like the way she whined...or how often she did it. It became a bit of an annoyance to me. I did like how she grew by the end of the book in that she found more confidence in herself. But overall, she was my least favourite heroine of this series.


● ● ● ● ● ● ● ● ● ● ● ● ● ● ● ● ● ●

"You're mine, Sophie. I don't give a fuck what you think, or what the excuse it you try to give me, but you are mine."

● ● ● ● ● ● ● ● ● ● ● ● ● ● ● ● ● ●

Nico, on the other hand, was a über yummy, tattooed and pierced bounty hunter. I loved him!! He was sweet and very devoted to his family. I loved how he would do anything to protect his loved ones. He was another amazingly alpha Mayson brother. I could not get enough of him. I liked how bad-ass he was and was hoping for a heroine that would be kind of bad-ass like he was. Anyway, Nico totally made me melt and swoon. And, he was crazy determined on getting what he wanted.




There were moments while reading where I felt it was quite slow, which made it hard for me to continue at times. I started off really enjoying it, then to the middle where it was alright but a little bit boring, to the ending where I was kind of enjoying it again. The steam did help a bit. Nico was just so damn sexy, I wanted him for myself. It also helped that he was pierced in a certain region that just made him irresistible.


● ● ● ● ● ● ● ● ● ● ● ● ● ● ● ● ● ●

"I belong to you--will always belong to you. You brought me back to life."

● ● ● ● ● ● ● ● ● ● ● ● ● ● ● ● ● ●

The ending had some over the top drama. Yes, it may have been too crazy, but it did manage to get my attention again. And I just couldn't help but love reading about Nico being a total bad-ass. I freaking adored the epilogue!! It was so sweet and awesome. I just really loved it!! I can't wait to read Kenton's book!! Even if this one wasn't my favourite, I am still going to continue reading what comes next. And I am a little curious if the the second generation will be getting a series as well. I really hope so.




View all my reviews