♥♥♥ 3.75 "Crazy Treasure Hunt" Stars ♥♥♥



● ● ● ● ● ● ● ● ● ● ● ● ● ● ● ● ● ●

"I think we're based off murder and mayhem." Kelly pushed up, sitting cross-legged and facing Nick. "We've never known each other in times of peace."

● ● ● ● ● ● ● ● ● ● ● ● ● ● ● ● ● ●

I was so excited about this book!! Especially after reading Ball & Chain. This is where Nick and Kelly's relationship really lured me, and left me wanting more.


● ● ● ● ● ● ● ● ● ● ● ● ● ● ● ● ● ●

"I love you," Nick whispered. "Has nothing to do with the circumstances, or our history, or how close to death we've come together. I would love you in any incarnation of yourself."

● ● ● ● ● ● ● ● ● ● ● ● ● ● ● ● ● ●

If you've read Ball & Chain then you know how Nick and Kelly's relationship ended off. Well, quite a bit of time has passed since that book. Now, Nick is investigating a double homicide. This is where he finds his only witness is suffering from Amnesia...(I know!!). He doesn't even remember his name so they give him the nickname of JD (John Doe). Here Nick is, investigating what happened, while Kelly comes into town to spend some time with Nick for some romance. Unfortunately, they keep getting cock blocked by the people surrounding them and the investigation.




I am a HUGE fan of Abigail Roux and her Cut & Run series. I had my hope up for this one. However, I didn't think it met my expectations completely. I absolutely loved Nick and Kelly's chemistry that was shown in the previous books. And this one, we barely got to see it. The main focus of the book was about the mystery, while the romance aspect of it, was really low for me. I was all ready to get all kinds of turned on by these two, and I did, but it wasn't enough. I did soak up whatever sweet scenes we did get, because those parts just completely melted my heart.


● ● ● ● ● ● ● ● ● ● ● ● ● ● ● ● ● ●

"Are we talking about Tyler?" Julian asked, leaning forward to put his face between the two of them from the backseat. "Please do call him, I have missed being handcuffed to every possible surface whenever I speak."

● ● ● ● ● ● ● ● ● ● ● ● ● ● ● ● ● ●

I was so freaking happy to see, Julian Cross in this book. But, I was expecting more of that love/hate connection he shares with Ty and Zane to happen with Nick and Kelly. I wanted more hilarious banter between all of them. There were a few parts that made me chuckle, don't get me wrong. And Julian had be cracking up a few times too. Still, I wanted more. And I was kind of sad about how Nick and Ty's relationship has ended up. I thought they had somewhat moved forward, but I guess not much. I really hope it gets better between them in the following book. I need their bromance to be strong again.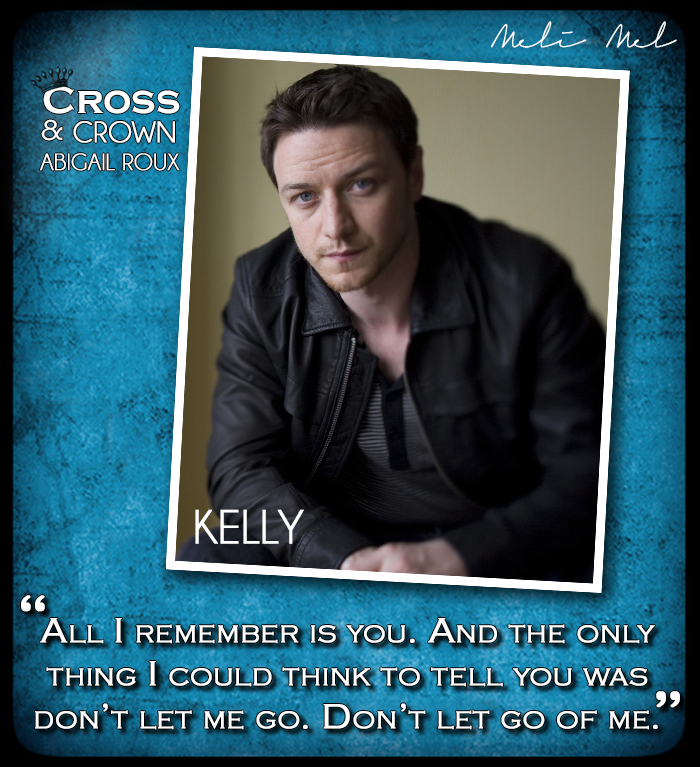 Then there was the whole JD thing. As the book moves along, JD seems to become attracted to Nick. At first I didn't trust him, since we have no idea if he is a bad or good guy. But, by the end, I really liked him. He was shy and forward all at once, which was endearing to me. I'm kind of hoping to see him in future books too.


● ● ● ● ● ● ● ● ● ● ● ● ● ● ● ● ● ●

"I'm sorry I questioned this," Kelly said as he tapped Nick's chest.

"It's okay to question, Kels. But I promise I'll never give you a reason to."

● ● ● ● ● ● ● ● ● ● ● ● ● ● ● ● ● ●

This book was high in suspense with a very over the top treasure hunting plot. I enjoyed it a lot. I liked the ending as well. But, I was still missing a lot from this one. I needed there to be a little more focus on Nick and Kelly's relationship, and see it move forward. I needed more steam from these two, because I know how hot these two can get. And I wanted more of that funny banter. Overall, it wasn't a bad book. There was still plenty to like, even if I did want more of everything. I did enjoy myself and even found the crazy plot to be quite entertaining. The few glimpses of Nick and Kelly's relationship that we did get, has me very excited about the next book. I can't wait to read it and I hope that it's better, too!




View all my reviews