♥♥♥ 4.5 Heart Melting Stars ♥♥♥



● ● ● ● ● ● ● ● ● ● ● ● ● ● ● ● ● ●

"I needed to risk my heart, because you're worth it. And I'm worth it, too."

● ● ● ● ● ● ● ● ● ● ● ● ● ● ● ● ● ●

Oh, how I loved this book. I couldn't wait to get into this one, and I am so happy how much I enjoyed it. Just LOVED it!




If you read book 1 of the series, then you that Braden and Wes have a bit of a history. They had a one night stand where Wes leaves Braden during the night and since then, Braden can't seem to get Wes out of his mind. As you also know, Wes's sister was really sick in the first book, and passes away leaving him in charge with his four year old niece. This why he keeps pushing Braden away. He has no time to think about having a relationship with him.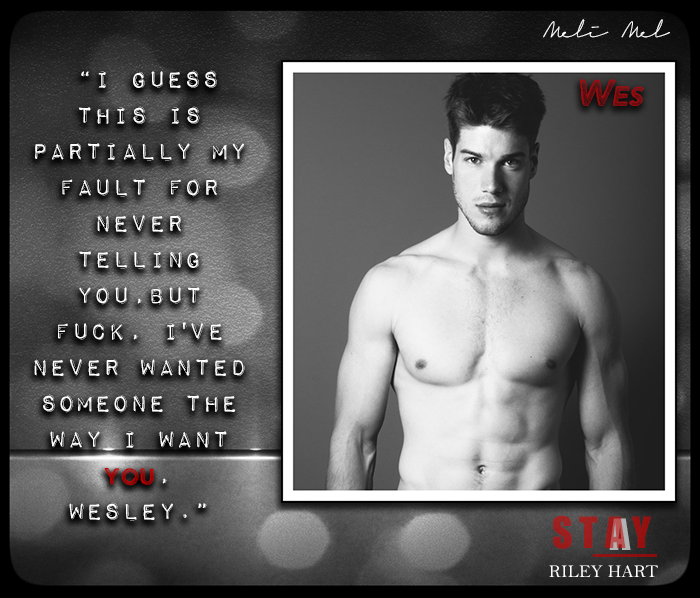 I really liked Wes. He was a bit insecure of himself, especially when it came to the care of his niece Jessie. Which is understandable since he has suddenly become a parent overnight. But he had a big heart and so sweet. Yes, he didn't like opening up much and that at times became a bit frustrating, but I loved how Braden slowly broke down his walls. I loved the 'true' Wes, and I couldn't believe he didn't see how amazing he was. I loved how for him Jessie came first, as it should be, and how he was always there for her.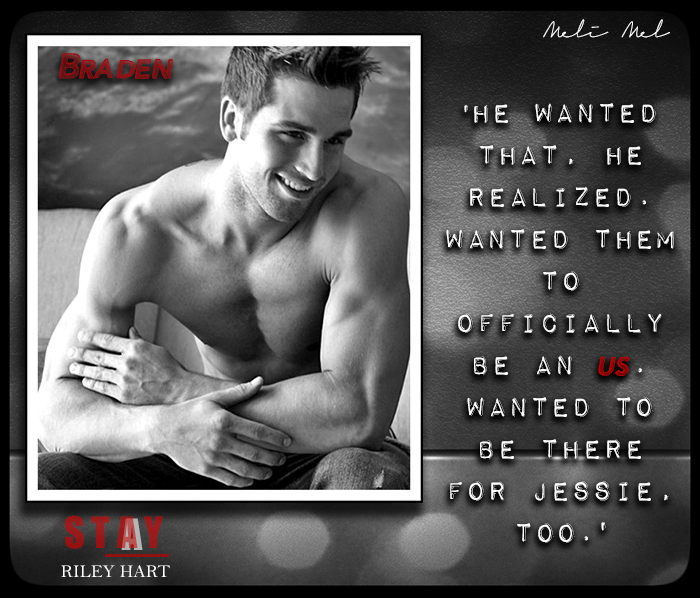 Braden I absolutely LOVED! He was this cocky, confident, childlike bisexual man. He would also most of the time say things at inappropriate times. But who knew this man could have such a beautiful sweet side. I freaking loved the way he interacted with Jessie. My heart melted into complete mush from the cuteness overload. I also loved the way in which he pursued Wes, it was quite entertaining, especially their back and forth banter. He was funny, sexy, and a big flirt, and I wanted him for myself!!




Jessie, was such an adorable ball of energy. She was loud and at times a bit over bearing but loved this little girl, nonetheless. She had her moments that broke my heart for her loss. I was so glad she had these two men in her life who loved her so much, when she lost the most important person in her life. I also loved how she brought Braden and Wes together. Pretty much any scene that Wes and Braden had with her had me having good feels.


● ● ● ● ● ● ● ● ● ● ● ● ● ● ● ● ● ●

"I want to fuck you. I want to forget about everything else in my life and just focus on what I can control. Getting you hard. Driving you wild...tasting you everywhere."

● ● ● ● ● ● ● ● ● ● ● ● ● ● ● ● ● ●

The steam in this book was pretty damn hot!! As is what I have come to expect from Riley Hart. I love the way the author writes her sex scenes. I just LOVED it!! The chemistry between Braden and Wes was scorching. I was SO happy that I was really able to connect with both of them. I was also happy that this whole book wasn't just about the sex, there was just the perfect amount. Instead, the story was about the growth of the relationship between Wes and Braden.


● ● ● ● ● ● ● ● ● ● ● ● ● ● ● ● ● ●

"I've never had someone or something that made me want to stay until you. I'm crazy, fucking in love with you, Wesley. I'd rather be here with you and Jessie than anywhere else in the world."

"I guess it's good that I'm crazy, fucking in love with you, too(...)I'd take on anything for you."

● ● ● ● ● ● ● ● ● ● ● ● ● ● ● ● ● ●

I really loved this book and all the characters. I was glad to see a bit of Noah and Cooper in this one. I loved the story and the pace of it all. There were some tear jerking moments, as well as some bursting with joy ones too. There were also moments that made me sigh with pleasure. It was really great. There was even a little bit of angst near the end. The ending itself was really great too. If anything, it left me wanting an epilogue because I just wanted it to keep going. I know not everyone likes books that involve children in them. But I personally do, and if you do too and enjoy the m/m genre, then I would totally recommend this one to you.