♥♥♥ 4 Stars ♥♥♥
● ● ● ● ● ● ● ● ● ● ● ● ● ● ● ● ● ●

"You aren't what I expected. I wish you were. It'd be so much easier."
--Rush

● ● ● ● ● ● ● ● ● ● ● ● ● ● ● ● ● ●
Blaire Wynn has lost it all. Her twin sister is dead, her father had abandoned them, and now her mother has lost her battle against cancer. Now all she has is herself. She needs help until she can stand on her two own feet, so she searches for her dad in Florida. When she arrives she finds that her father has left to Paris for the summer with his new wife. And meets her new step brother, Rush Finlay. He is undeniably sexy but also a complete jerk and a womanizer. However, that doesn't stop her from being attracted to him. After her car fails to start, Rush concedes in letting her stay at his house until she can save enough money to get a place of her own. She finds a job at a country club where she makes quite a bit of cash on tips from old and young guys that leer at her. She is only interested in Rush and can't stay away from him, no matter how much he warns her. She soon finds out that there is a secret that may change the way she feels for him.
I really enjoyed this book. Once I started, I couldn't put it down. But that ending was terrible. I felt for them, I really did.
●  ●  ●  ●  ●  ●  ●  ●  ●  ●  ●  ●  ●  ●  ●  ●  ●  ●

"Blaire, I'm not a romantic guy. I don't kiss and cuddle. It's all about the sex for me. You deserve someone who kisses and cuddles. Not me. I just f*ck, baby. You aren't meant for someone like me. I've never denied myself something I want. But you're too sweet. This time I have to tell myself no."

●  ●  ●  ●  ●  ●  ●  ●  ●  ●  ●  ●  ●  ●  ●  ●  ●  ●
I will admit that when I first met Rush (twenty four years old), I didn't like him at all. I didn't like how he acted towards her. You find out later why he was such a jackass, but still, I didn't like him. Then he started to act really interested in Blaire, and I didn't get why when he seemed to hate her. I disliked how much he was screwing around and how he just discarded the girls the way he did. His attitude and all that he did was what kept me from loving him. Yeah, he was freaking hot and he had a dirty mouth which I loved, Oh and he had a barbell on his tongue... What was my point again? Oh yeah, well I didn't start liking him a lot until pretty much near the end. That's when he seemed to open up more. Then I got to see how much he really did end up falling for Blaire and that he cared.
● ● ● ● ● ● ● ● ● ● ● ● ● ● ● ● ● ●

"Only with you Blaire. You're my exception."

● ● ● ● ● ● ● ● ● ● ● ● ● ● ● ● ● ●
● ● ● ● ● ● ● ● ● ● ● ● ● ● ● ● ● ●

"He wasn't what sent me running. He was what made me want to stay."

● ● ● ● ● ● ● ● ● ● ● ● ● ● ● ● ● ●
Blaire I really liked from the moment she took out her gun! She was strong for her nineteen years and that was a result of all that she had gone through. I love how she was independent and determined. I hated how Nan (Rush's sister) was mean to her. Not only her but a few people were rude to her. Oh and in regards to the big secret... Why didn't anyone tell her? I don't get how people just let this happen and continue. I was so pissed off that they just sat and watched when they knew she would end up hurt. I mean they kept saying it was Nan's secret, but it involved her, so, how could she not know when like half the town already did? I really hated that.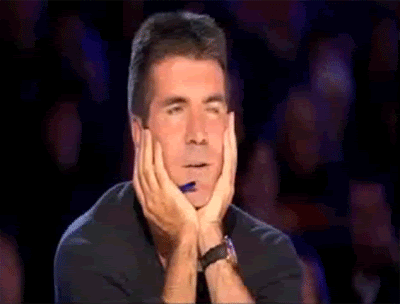 The character that really stole the show for me and I really liked was Woods. I was a bit weary about him in the beginning because I thought he would be the typical spoiled douchebag rich kid, but he totally wasn't. He was always on Blaire's side and ready to defend her. I was really rooting for him to end up with Blaire. But now I know he has a book coming out so I can't wait to read that.
●  ●  ●  ●  ●  ●  ●  ●  ●  ●  ●  ●  ●  ●  ●  ●  ●  ●

"I wanted to make him remember me. Remember this. I knew our time was limited and I knew I'd never forget him. Still, I wanted to know that when he walked away he'd never forget me."

●  ●  ●  ●  ●  ●  ●  ●  ●  ●  ●  ●  ●  ●  ●  ●  ●  ●

The ending was heartbreaking and had me crying. I don't think any other ending would have done it for me. She just got her life turned upside down and she has a lot to think about. Had I been in her position, I probably would have done the same. In the end, I really enjoyed this book, it was really entertaining. It was a first for me where I liked the heroine more than the hero. And I can't wait to find out what happens next.