♥ ♥ ♥ 4 STARS ♥ ♥ ♥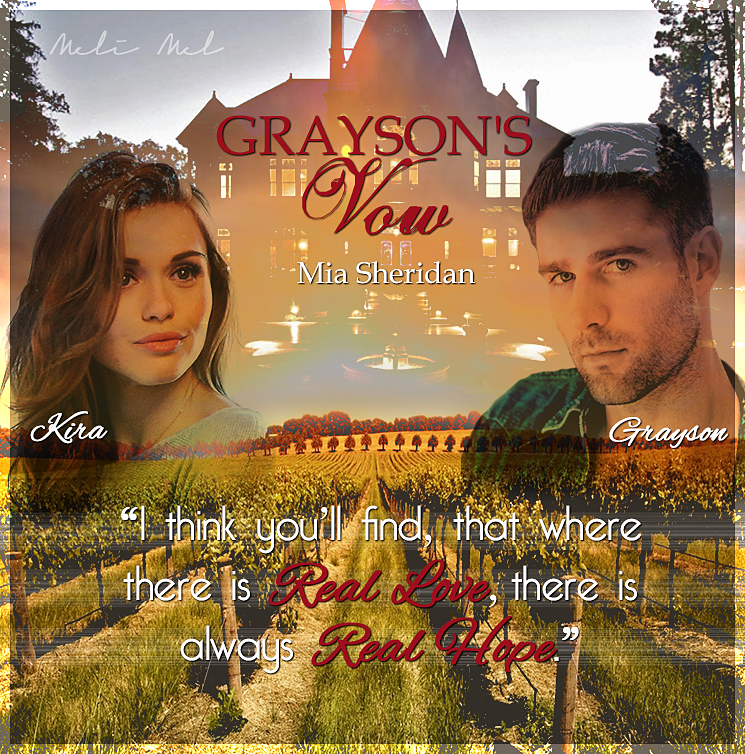 ● ● ● ● ● ● ● ● ● ● ● ● ● ● ● ● ● ●

"Today may be a very bad day, but tomorrow may be the best day of your life. You just have to hang on until you get there."

● ● ● ● ● ● ● ● ● ● ● ● ● ● ● ● ● ●



Kira Dallaire finds herself in a place she never thought she would be in, penniless and alone. She is determined to make it on her own and not seek any help from her wealthy father. Then she overhears at the bank that a man is being denied a loan, she recognizes his name, Grayson Hawthorn. Grayson is a an ex-con trying to keep the vineyard his father left him after his death afloat. But he has very limited funds and it doesn't seem like he will be able to keep it open for much longer. Things change when a young woman shows up at his home with a crazy scheme that would benefit the both of them.


● ● ● ● ● ● ● ● ● ● ● ● ● ● ● ● ● ●

"Love is not always smooth and easy. Love can be piercing. Love means exposing yourself – all of yourself, every tender part – to being hurt. Because true love is not only the flower, true love is also the thorns."

● ● ● ● ● ● ● ● ● ● ● ● ● ● ● ● ● ●

Kira knows her idea of getting married may sound insane to Grayson, but it makes sense to her. She proposes they get married in order for her to be able to get the trust her grandmother left her and split it with Grayson. They finally agree to it, despite the fact that they can barely tolerate each other at times. The deal is to split in half, live together for about two months, and in a year's time, they will divorce keeping their own money without taking any of the others.

Kira may have had a tough childhood, but that has only made her stronger. She refuses to lose hope or her optimism that things will get better. She enjoys having fun, and isn't afraid of working hard despite her coming from money. Meanwhile, Grayson has also had a terrible way of growing up, and it has affected him deeply. After being sent to prison, he changed a lot. He has built a wall around himself so that nothing can ever emotionally affect him again. He feels unworthy nor does he ever want love in his life. So, in other words, they are quite opposite. But that made things so much more interesting. These two fought, argued, and disliked each other, but each day they felt a little more for one another. Having the story in both of their P.O.V. was perfect. I loved knowing how Grayson was feeling and how he was slowly falling in love with Kira.



● ● ● ● ● ● ● ● ● ● ● ● ● ● ● ● ● ●

'My beautiful little witch – there was magic within her, and I wanted to bathe in its light.'

● ● ● ● ● ● ● ● ● ● ● ● ● ● ● ● ● ●

This book was a little bit different the few previous books of the Sign of Love series. This one wasn't as heavy or heart wrenching as those. There was quite of bit of angst, though, which I enjoyed. I loved the characters and how they challenged each other. I love Kira and how selfless and sassy she was. I liked Grayson despite how stubborn he could be, because when he let go, it was heartwarming. The story was really cute with a very fairytale like quality to it. The only thing I can say is that there were moments that seemed a little too perfect and too sweet to me, and I usually don't get bothered by that sort of thing, but it did a bit in this one. I also wish Kira would have made Grayson work harder for her near the end. Other than that, it was really great. I loved many of the secondary characters. I just really enjoyed it, and didn't really want to put it down. Overall, it was a wonderful read.





View all my reviews