♥ ♥ ♥ 4.25 STARS ♥ ♥ ♥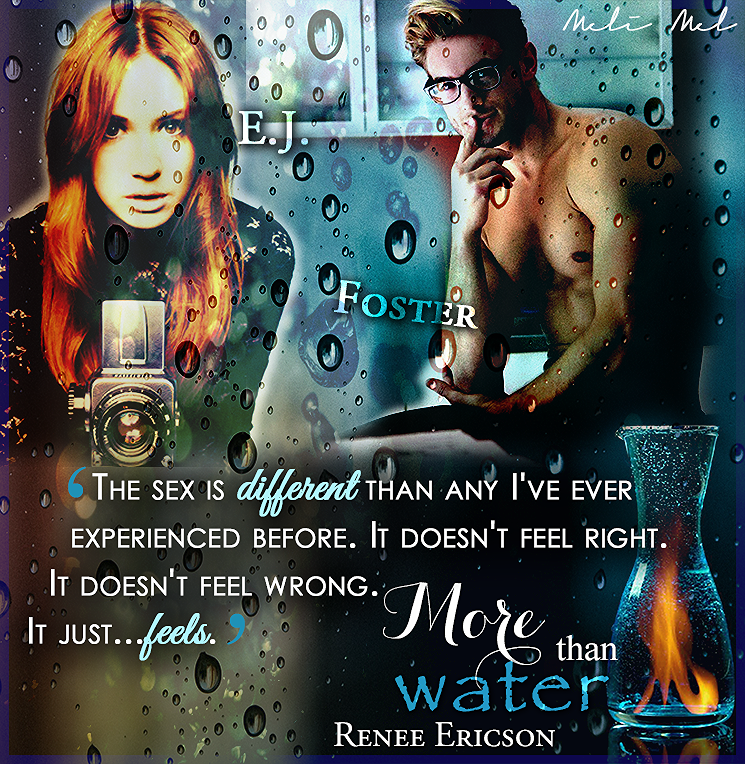 ● ● ● ● ● ● ● ● ● ● ● ● ● ● ● ● ● ●

'Somehow, somewhere, and someway, Foster has become my muse, and I've learned over the years that it's best not to fight profoundly speaking passion.'

● ● ● ● ● ● ● ● ● ● ● ● ● ● ● ● ● ●


E.J., a.k.a. Evelyn Cunning is an art history college student who is passionate at what she does. It hasn't been easy for her to do what she loves most, since her parents don't think art is worth pursuing. One day, E.J. wants to surprise her boyfriend who is a musician. She gets shocked when she sees him groping and kissing another woman. After breaking if off with him, she doesn't really want to have anything to do with relationships. E.J. gets a job at the college library, and this is where she meets Foster Blake, a.k.a. Fozzie.




● ● ● ● ● ● ● ● ● ● ● ● ● ● ● ● ● ●

'The familiar taste of him is like a dull echo in comparison to the new flavor he possesses now that his kisses are tainted with affection, the truest kind. It's currently seizing my body with a keen insistence and searing its way into my heart.'

● ● ● ● ● ● ● ● ● ● ● ● ● ● ● ● ● ●

Foster is an intelligent hunky nerd, that excels in the brain department, he is also a chemical engineer major. He is the complete opposite to E.J., but they soon realize they have quite a bit in common. After E.J. bumps into Foster and his friends at a bar, they end up having a drunken night of hot sex together. Foster doesn't do relationships, at all. He has no time for them, and E.J. is definitely not looking for one either. They make an agreement to become friends with benefits. But the more time they spend together, the more those lines are blurred.

Right off the bat, I loved E.J. and her outgoing attitude and sarcastic sense of humour. She was really cool and likable. I also really loved Foster, he was the best. I am a sucker for a hot man with glasses so I was all over Foster. He was smart, and sexy, a fantastic combination. When these two meet, I thought they wouldn't get along, but I was happily surprised how well these two characters connected. I absolutely loved the back and forth banter between them. It was just so much fun watching these two interact. And the steam between these two was freaking hot! So, it was no surprise that their chemistry would push them closer together and feel so much more for each other. However, despite them spending so much time together, they don't know everything about each other's background. In fact, they are hiding it from each other.



● ● ● ● ● ● ● ● ● ● ● ● ● ● ● ● ● ●

"So, I'm asking, was it ever real for you?"

"Yeah. It was. It is."

● ● ● ● ● ● ● ● ● ● ● ● ● ● ● ● ● ●

They writing was beautifully done, and the story was very enjoyable. Something that I have come to love about books from Renee Ericson is that her characters are never annoyingly immature despite their young age. And, there is never unnecessary drama thrown into her books. In this book, the relationship develops at a good pace. I found it was very interesting to see the many different ways you can see things through art. I liked how things were described when it came to all the art that was presented. I loved the strong chemistry between the main characters. I definitely enjoyed the funny moments in this book as well. If you enjoy a great "friends with benefits, that become so much more" story, than you need to check this one out.




~ARC kindly provided by the author, Renee Ericson.~

View all my reviews