♥♥♥ 3.5 STARS ♥♥♥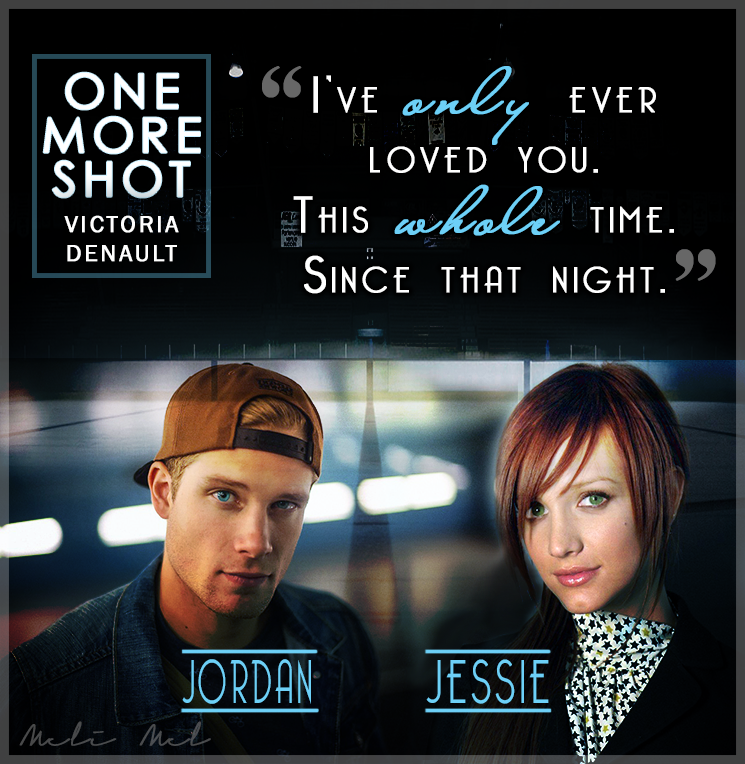 ● ● ● ● ● ● ● ● ● ● ● ● ● ● ● ● ● ●

'And then I do it, without the slightest hesitation or apprehension--I kiss my best friend.
And he kisses me back.'

● ● ● ● ● ● ● ● ● ● ● ● ● ● ● ● ● ●


Jordan Garrison met Jessie Caplan when she moved into town while they were both eight years old. There was something about Jessie that he liked, so from that moment on he knew they were going to be great friends. As the years went on, the closer they became. They were each other's best friend, the person they could confide in. But as they turned into young adults, their feelings started to change to something more. Unfortunately, neither was willing to admit it because they didn't want to ruin their friendship, so they ended up dating other people. But one night things change. Jordan finally confesses he loves her. They share one night together and it seems things are going to go where they always wanted it to go. But due to a miscommunication, it all ends causing them both a lot of hurt, and to not see or talk to each other until six years later.



● ● ● ● ● ● ● ● ● ● ● ● ● ● ● ● ● ●

"I was trying to numb the pain. Because it never left. I never stopped missing you. I never stopped needing you. There was a constant ache in my chest for you. I tried to convince myself it was anger, but it was love. And no one could fix it. You're the only one who can fix it."

● ● ● ● ● ● ● ● ● ● ● ● ● ● ● ● ● ●

Jordan Garrison was drafted by NHL when he was eighteen years old. He thought he finally had it all, but when Jessie leaves to study in a college in Arizona, he is crestfallen. I was quite upset that neither of these two characters were willing to talk it out when this whole situation happened, but they were young, so I understood why they both didn't really do anything. I wasn't sure how I was going to like the six year time gap, but it wasn't too bad. By this time, they are both twenty four years old. Jordan has a reputation for sleeping around, a lot. He doesn't want anything serious because he isn't willing to let anyone in that can cause him the same hurt Jessie did all those years ago. No matter what he did to try to get over her, he never truly did.


Jessie Caplan was left heart broken when she decided she needed to leave to Arizona. But, she swore to herself she would try to move on from Jordan. Years later, she is living in Seattle doing what she loves as an intern physical therapist. She got some horrible news that had her rushing back home for a funeral. What she didn't expect was that Jordan would be there to offer his support. I was so excited about this part because of how much time had passed by. But I became quite frustrated because Jessie still didn't let Jordan explain what happened on that night. I love myself some angst, but there was so much drama between them. I disliked how they didn't seem to want to try to get back together even when they still loved each other. They made so many immature mistakes, I just wanted to lock them in a room together until they finally talked.



● ● ● ● ● ● ● ● ● ● ● ● ● ● ● ● ● ●

'There he is. Everything I have ever wanted. And all he wants is me.'

● ● ● ● ● ● ● ● ● ● ● ● ● ● ● ● ● ●

Eventually things turned around and they finally had that talk that should have been done sooner. I was very happy when they cleared the air and they got together again. I enjoyed the story and the writing style. I just would have liked them to have been together a little bit sooner. I liked many of the secondary characters that were funny and great, although I am still quite unsure about Jessie's sister Callie. Although, I did appreciate that each sister had their own voice and didn't seem alike in personality. I also really liked those flashbacks that we get in the book that show how Jessie and Jordan grew up together while falling in love. The ending was very sweet and romantic, I really loved it. Overall, I think it was a good debut novel by this author. I am very curious about Rose's book next.





View all my reviews