♥♥♥ 4 STARS ♥♥♥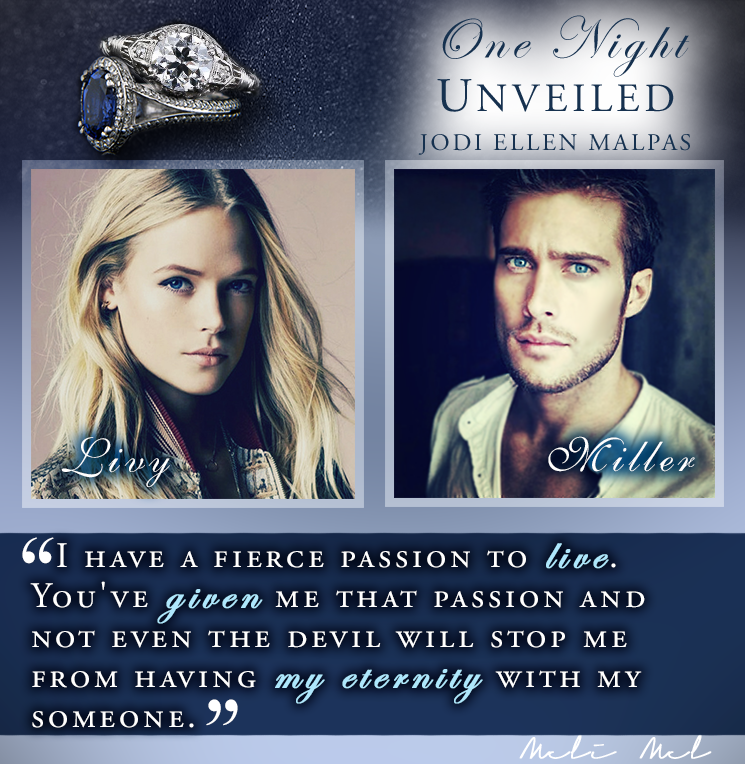 ● ● ● ● ● ● ● ● ● ● ● ● ● ● ● ● ● ●

"You are my soul, Olivia Taylor. You are my light. You are my reason to breathe. Don't ever doubt that. Be mine for eternity, I beg you. Because I promise I am yours."

● ● ● ● ● ● ● ● ● ● ● ● ● ● ● ● ● ●


If you read the previous book, you ended with another cliffhanger that had me going right into this book. Unveiled starts off with Miller and Livy trying to live happily together in New York. Livy doesn't accept what she saw in the airport and doesn't want to talk about it. She just wants to live in the happy bubble she is currently living in. Her bubble bursts when they get a call about her Nan that had her rushing back to London. Now they are back to the place the endangers them. Miller, with the help of William, works hard to try to protect Livy from any harm. They are also working hard at a solution that gets him out of their dark world.



● ● ● ● ● ● ● ● ● ● ● ● ● ● ● ● ● ●

"I love her. I love everything she stands for and I love how much she loves me. It's more than any of you claim to love me! It's pure and light. It's made me feel. It's made me want more. If any fucker tries to take her away from me, I'll fucking kill them."

● ● ● ● ● ● ● ● ● ● ● ● ● ● ● ● ● ●

Oh, boy, did I get my questions answered or what? I think this was probably the best book of the series, well, to me anyway. I'm noticing a pattern with this series, though. It seems that all of the books start off slow, but sure enough, the last third of the book picks up and really grabs your attention. As was the case for the final book as well. The things that annoyed me about the last two book, were still present in this one. Such as the overuse of phrases, the frustrating things Livy did, and the few parts that seemed to drag on. However, I still managed to like this one better.

I loved that everything I wanted to know about Miller's history finally came to light, and it was heart breaking. I couldn't believe the things this man went through, it actually had me tearing up for him. I love how wholly he loves Livy, and the lengths he went to keep her safe. This sweet man melted my heart. Livy on the other hand, was still frustrating me. She has a bit of a temper and seemed to continue to blow up in a childish way during times that didn't really make sense. Like when Miller was protecting her. I wanted her to stand up for them, and she finally did. But it took a long freaking time. This when she started to turn around for me.



● ● ● ● ● ● ● ● ● ● ● ● ● ● ● ● ● ●

"I have a request. Never stop loving me."

● ● ● ● ● ● ● ● ● ● ● ● ● ● ● ● ● ●

The ending of the book was crazy good. More revelations are made that I totally did not see coming. I was very happy with the conclusion these get. What stole the show for me was the epilogue. Oh, how I loved it! And it was in Miller's POV, too! It was so damn sweet, I couldn't keep the smile off my face. Overall, it was a really good read. I was very happy that I finally got to see Miller completely express his feelings for Livy. I enjoyed the secondary characters, but my favourite was definitely Nan. That epilogue, though, can't get over how cute it was.




View all my reviews