♥♥♥ 4 STARS ♥♥♥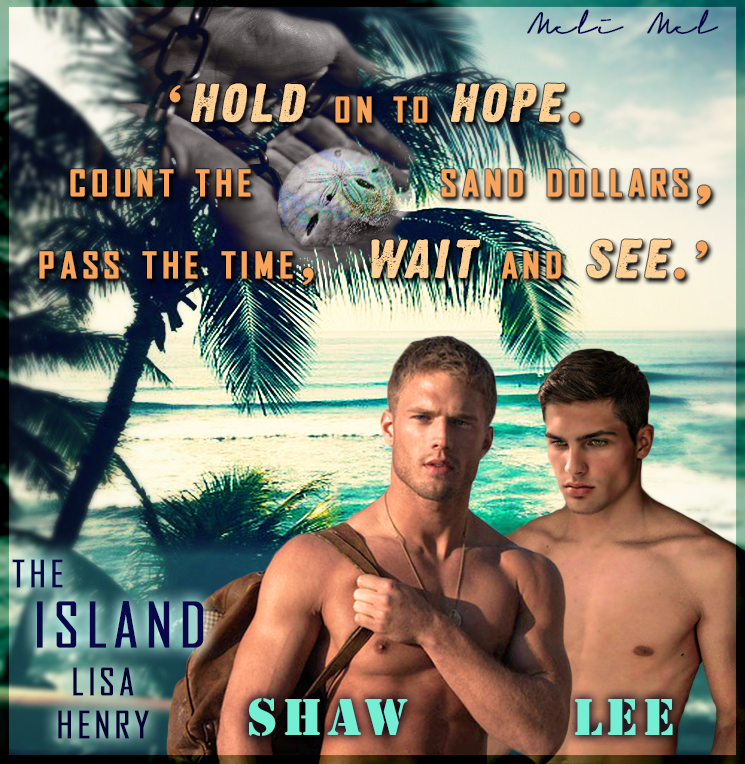 ● ● ● ● ● ● ● ● ● ● ● ● ● ● ● ● ● ●

'What's the first thing you remember? The sound of the ocean. Shaw. This.'

● ● ● ● ● ● ● ● ● ● ● ● ● ● ● ● ● ●


It's been days since I read this book, and I still can't stop thinking about it. I also still have no clue how to review it.

The books starts off with Shaw, a facilitator who needs to make some connections. So, he goes to Vornis' island to try to sell him something he can't refuse. In the business side of things, it is all going according to plan. What Shaw didn't expect was to meet an American soldier that Vornis had captured and is torturing in every way possible.



● ● ● ● ● ● ● ● ● ● ● ● ● ● ● ● ● ●

"Don't tell me what I'll feel. You are the only one who looked me in the eye in that place. You are the only one who saw me."

● ● ● ● ● ● ● ● ● ● ● ● ● ● ● ● ● ●

The moment Lee came into the picture, my heart completely broke. He was just a shell of the human he once was. He was scarred both mentally and physically. Shaw was the only person on the island that looked him in the eye. Lee held on to that, he needed to have hope that he would one day make it out of there alive, and that maybe Shaw would help him. It was so tough seeing how broken Lee was. So many times I wanted to hug him so hard, and I was hoping that Shaw would do something fast. Unfortunately, that doesn't happen. Shaw has been working a long time to get to this point, and it's so hard for him to throw it all away to help Lee. He is in such a complicated position and yet somehow Lee understood it, and that really hurt me. I wanted him to be free and happy.


● ● ● ● ● ● ● ● ● ● ● ● ● ● ● ● ● ●

'I want you, Lee, but you deserve better. You have to know that. You have to know what I am. Someone has to.'

● ● ● ● ● ● ● ● ● ● ● ● ● ● ● ● ● ●

This book had some dark content, which most definitely is not for all readers. The abuse wasn't explicitly explained--except for one scene--but you get the gist of what is going on. This story was heart shattering, and yet there was something beautiful about it, too. Lee may have appeared weak, but I think he was actually really strong. I fell in love with Lee from the start. Shaw I ended up liking, but there were so many things I wanted him to do. He frustrated me so much. Then at the end, I appreciated something that he did for Lee, instead of acting on his feelings. But, I got frustrated with him all over again for the things he didn't do. It just kept going on like that.


● ● ● ● ● ● ● ● ● ● ● ● ● ● ● ● ● ●

"Do you trust me?"

"Always."

● ● ● ● ● ● ● ● ● ● ● ● ● ● ● ● ● ●

This was quite the emotional roller-coaster, I went everywhere from crying, to smiling, to being enraged. It was crazy. The only thing that held me together was Lee, and the connection he seemed to be making with Shaw. It's definitely a book I won't be forgetting any time soon. Overall, I liked the book, despite the things that happened to Lee. I was happy with the ending that they got, but I do wish there would have been a little bit more to know what happened to them both.





***WARNING: Contains scenes of abuse.***

View all my reviews