♥♥♥ 4 "Shenanigan" STARS ♥♥♥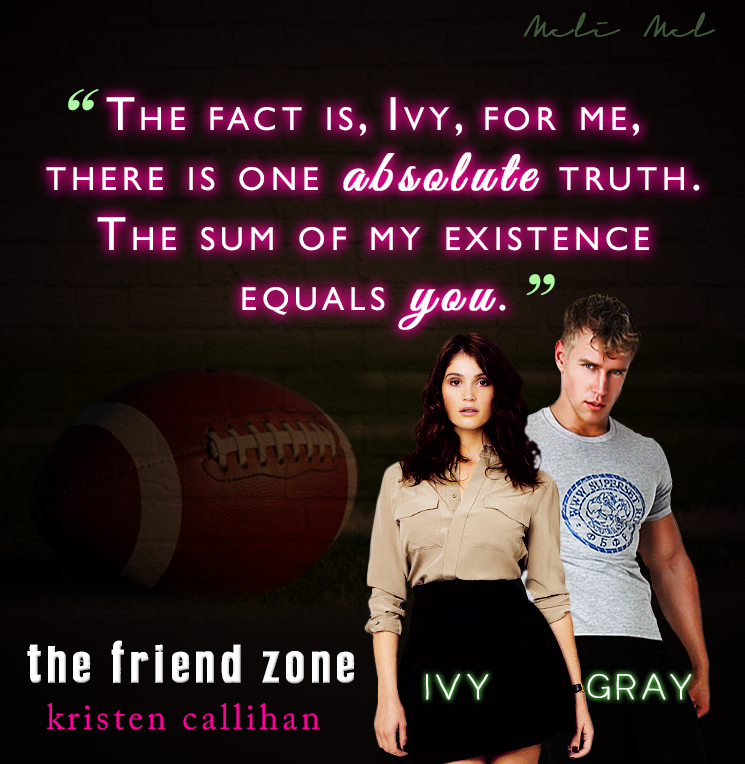 ● ● ● ● ● ● ● ● ● ● ● ● ● ● ● ● ● ●

"She's funny and smart and hot. Who wouldn't want her? Shit, I don't know, man. I just like her. I really like her. She's the first person I want to talk to. Every day."

● ● ● ● ● ● ● ● ● ● ● ● ● ● ● ● ● ●


Ivy Mackenzie is the daughter of a small-time sports agent. She is living in the UK to help her mother with her bakery. When she finds out her father will be lending her car to one of his potential clients, she makes sure to text him and warn him that her car is not to get any scratches and not to see any action of any kind. That man ends up being Gray Grayson, known for being unable to resist anything with a skirt. It's starts off with a warning, but soon their texts become so much more. I got a real good kick out their banter. I couldn't stop giggling or smiling at the funny and stupid things they said. They both get addicted to their texts, which has become vital to their lives. Through these back and forth messages, they become best friends. However, when Ivy returns home and finally meets Gray face to face, their friendship is in danger of ruining because they are both really attracted to each other.



● ● ● ● ● ● ● ● ● ● ● ● ● ● ● ● ● ●

"I'm crazy about you, Ivy. You have to know that. I'm so lost in you, I don't ever want to find my way back."

● ● ● ● ● ● ● ● ● ● ● ● ● ● ● ● ● ●

Oh, how I enjoyed this book. I am such a sucker for a great "friends to lovers" story, and this one didn't disappoint. I fell in love with both of them as a couple, the moment they started texting. How could I not, especially when they had great chemistry. I loved Gray! He may have a reputation as a manwhore but there was so much more to him. He was such a sweet, sweet man. He was caring and protective of Ivy. I just loved how tender he could be. That just stole my heart. I also really loved Ivy and was glad Gray had a heroine that could hold her own. She fun and may have been quirky at times, but was one hundred percent her-6ft-self, not caring what others thought. They were just so perfect together, that it was hard not to melt from the cuteness and the scorching steam.



● ● ● ● ● ● ● ● ● ● ● ● ● ● ● ● ● ●

'Love. It's this fierce thing rushing through my veins, making my heart pump harder. I'm twenty-two years old, and I know with every insistent beat of my heart that I love this man.'

● ● ● ● ● ● ● ● ● ● ● ● ● ● ● ● ● ●

I really liked the pace in which the story developed, although, there were a few parts that felt a bit slow to me. I loved the build up of sexual tension between them. And the steam in this book was amazeballs. There was one scene in particular that, well...you're just gonna have to read it for yourself. All I'm gonna say is....HAWT!! I really enjoyed this story and was very happy with the ending these two got. The epilogue was the best. It was a great second book to the series and I seriously can't wait to see what the next book will have in store.




View all my reviews