♥♥♥ 5 STARS ♥♥♥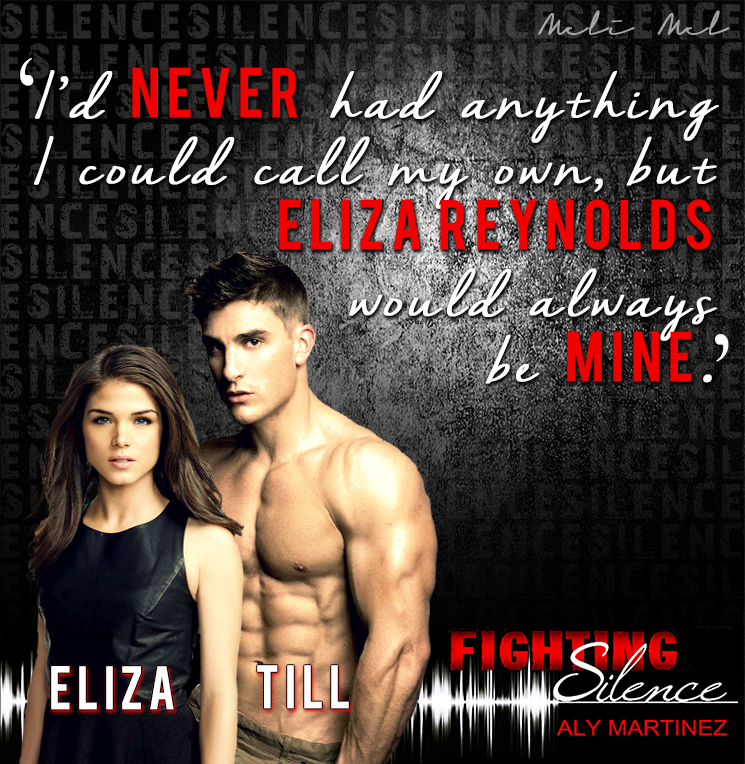 ● ● ● ● ● ● ● ● ● ● ● ● ● ● ● ● ● ●

"I want it all. Every single first you have to give, I want it."

"Then they're all yours."

● ● ● ● ● ● ● ● ● ● ● ● ● ● ● ● ● ●


The story begins with a thirteen year old Eliza Reynolds. Her family situation is not very good, so she escapes her household to go to an empty apartment to draw. It's the one thing that soothes her. Then one night Till Page enters through the window shocked to see her there, because that his been his place for escape as well when things at home become too much. They don't start off on the right foot, but eventually these two have an unspoken agreement to hang out together at "their" apartment every night. They both feel happy having someone to talk to, someone who understands their situation.



● ● ● ● ● ● ● ● ● ● ● ● ● ● ● ● ● ●

'I fell in love with a man whose fantasy was crawling through my window to escape reality. All the while, my fantasy is walking out that door to navigate reality by his side.'

● ● ● ● ● ● ● ● ● ● ● ● ● ● ● ● ● ●

As the years go by, the more closer they become. They don't speak to each other at school, but they become pretty good friends. However, the attraction between them seems to grow, as well. Till is unwilling to break the fanatsy life they share in that apartment, so he refuses to claim her as his. But, as Eliza gets a scholarship and is closer to graduating, he starts to feel the pressure. He unfortunately won't be graduating with her, since he has to work to help get money for his younger brothers. The day Eliza leaves is fast approaching, and this is when they finally change their relationship completely. Till must now decide if he will leave Eliza for good, or come back to ask for forgiveness.

This story was so freaking beautiful. I absolutely loved the relationship between Eliza and Till. They were just connected on such a deeper level, they were soul mates, best friends, lovers, and so much more. They were each other's support system and I couldn't get enough of them.



● ● ● ● ● ● ● ● ● ● ● ● ● ● ● ● ● ●

'I may've been the first, but this time when I make you come I want to know I'll be the last. Now, fucking tell me it's forever.'

● ● ● ● ● ● ● ● ● ● ● ● ● ● ● ● ● ●

I loved how determined Till was to succeed. He would do anything for those he loved, and that is exactly what he did years later. To give his brothers a better life, he became a fighter, something that he loves to do and that makes decent money. The only thing missing in his life is Eliza, and he wants her in it. Eliza wants to be his reality, not just a fantasy. These scenes hurt my heart so much, I kept tearing up so bad. It was so emotional and felt both of their pain.

Till was a wonderful character, sure he could be frustrating at times, but I hurt for his fight against his hearing, something that was so scary to me. I'm just glad he had Eliza, someone so selfless and strong, go gave as much as he got. She was no doormat by any stretch, and that is what I loved about her. She was just as determined to protect those she loved as he was. I completely connected to the characters and the story, and not once did I feel start to diminish. I couldn't put this book down, that is how good it was to me.



● ● ● ● ● ● ● ● ● ● ● ● ● ● ● ● ● ●

"You always say that you love me, but you have given me so much more. And because of that, I will spend a lifetime fighting to give you the world."

● ● ● ● ● ● ● ● ● ● ● ● ● ● ● ● ● ●

This was my first book from this author and I can tell you that I will be definitely reading more from her. The story had a great balance of emotion, angst, love, and lust. I loved the secondary characters just as much as I liked the main ones. I loved everything about this book. I loved the pace, and the time progression that never felt rushed. I loved that I got to see their love blossom from the time they were thirteen til they become twenty-one year old adults. It was heartwarming and beautiful. If you haven't read this one yet, then please, do so! I highly recommend it. Now, I can't wait for Flint's book. I will be reading that one A.S.A.P.





View all my reviews