♥♥♥ 4.5 'So sad it's over' STARS ♥♥♥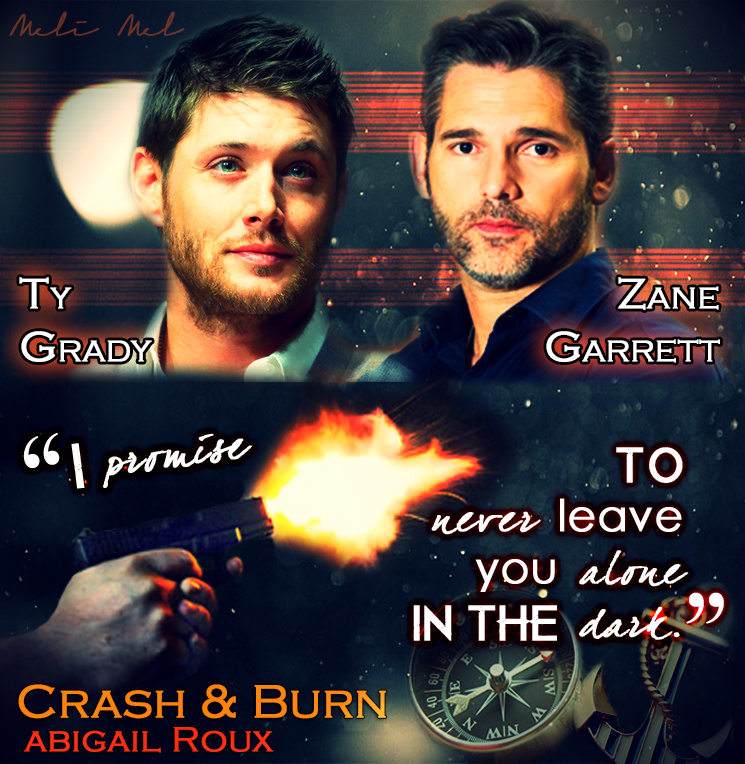 ● ● ● ● ● ● ● ● ● ● ● ● ● ● ● ● ● ●

"Te amo."

"Je t'aime, mon chéri," Ty said brokenly.

● ● ● ● ● ● ● ● ● ● ● ● ● ● ● ● ● ●


If you haven't already noticed by name, I LOVE Ty & Zane. They were my first favourite m/m couple, so they are very dear to my heart. Knowing this was going to be the last book, had me wanting to jump right into this and wanting to stay away. I will admit I was a little scared I wouldn't like the final installment, considering the previous book was not my favourite. But I am so glad to say that that wasn't the case. I loved it!


● ● ● ● ● ● ● ● ● ● ● ● ● ● ● ● ● ●

"I love you, Ty Grady," he said. "And I'm too stubborn to let you die without me."

● ● ● ● ● ● ● ● ● ● ● ● ● ● ● ● ● ●

As soon as I began the book, I couldn't help but smile. I had missed my Ty &Zane so damned much! It started off pretty darn sweet and über romantic, which made me completely melt. I just can't get enough of Ty and The story line in this one was actually an interesting one to me. Sure it was a bit crazy and over the top, which happens a lot in this series, but it was able to hold my attention. I didn't want to put the book down, but I had to slow myself down in order to savour this last book. It was really awesome seeing the entire cast of characters make an appearance. There was some great action in this one which I totally loved.



● ● ● ● ● ● ● ● ● ● ● ● ● ● ● ● ● ●

"I thought I'd lost you."

"I told you I'd always find you, Zane." Ty choked out.

● ● ● ● ● ● ● ● ● ● ● ● ● ● ● ● ● ●

This book had a bit of everything it seemed. There was some very emotional moments that hurt my heart. I was very worried that this last book wouldn't be a Ty & Zane story and that Nick & Kelly would steal the show somehow like in the previous book. While Nick and Kelly show up, it was still very much Ty and Zane's book, something I was tremendously happy about. I didn't know what I was going to get in this last book, but I can say I was very happy with it. It was very bittersweet for me. I didn't want it to end at all but was very happy with the ending they got. I will always love my beautiful Ty & Zane and will definitely be re-reading this series again, and again. If you have yet to check out this series than you need to do it...now!





View all my reviews