♥♥♥ 5 Glowing Opal Stars ♥♥♥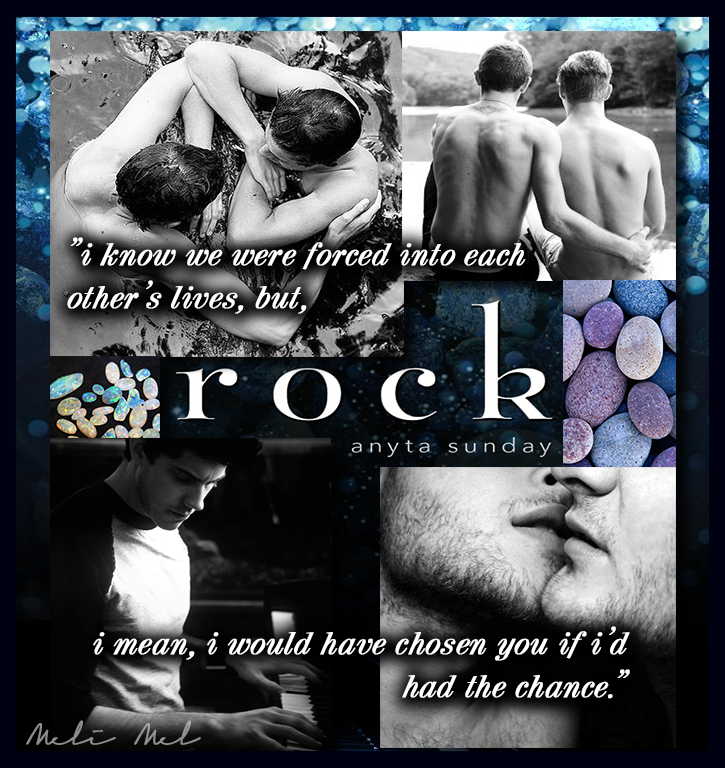 ● ● ● ● ● ● ● ● ● ● ● ● ● ● ● ● ● ●

"Broken home, broken rules"

● ● ● ● ● ● ● ● ● ● ● ● ● ● ● ● ● ●

This book... I can't believe I didn't read this sooner! I loved it so freaking much!! I don't care how much it hurt me, it was so damn beautiful!!




This stunningly beautiful story begins with a very young Cooper. He is a total geek when it comes to all things rocks, stones, etc. He loves collecting different types of rocks. Life is all good for Cooper, that is until the day he finds out his parents are divorcing. Not only that, but his Dad is moving in with his girlfriend Lila. He automatically dislikes her for ruin his family. And now he has to live with her and her son Jace for one week, alternating between his mom's and dad's. Right off the bat, Cooper and Jace don't get along. But with time, they end up making the best of their situation and become friends.



● ● ● ● ● ● ● ● ● ● ● ● ● ● ● ● ● ●

"Wish I wasn't so afraid all the time. Wish I was strong like you. You don't care what anyone thinks and you stand up for who you are. I need to do that too. But I can't."

● ● ● ● ● ● ● ● ● ● ● ● ● ● ● ● ● ●

This book takes you from Cooper being a kid to an adult. As time goes by, Cooper and Jace form a bond. Everyday they become closer, but soon Cooper realizes his feelings are not brotherly, he falls for Jace. They both don't know what to do. They are practically brothers so they can't be more than that. That does not mean that the feelings that they share for one another ends. Nope, there were many years of longing ahead of them.


● ● ● ● ● ● ● ● ● ● ● ● ● ● ● ● ● ●

"I know we have to talk." He swallows and looks toward his mum and our dad. "But can you wait?"

I can. I have. I always will.

● ● ● ● ● ● ● ● ● ● ● ● ● ● ● ● ● ●

Oh, how this book broke my heart. It was so beautifully written. I absolutely loved how Cooper's love for rocks was incorporated into the actual story line. It was so heartwarming to see the meaning behind each stone. I loved seeing Cooper and Jace grow up into men. They weren't always happy, but I think the pace in which they grew up was perfect. I was still able to connect with the twelve and thirteen year old Cooper and Jace, as I was when they were in their early twenties. What I loved the most and what had me captivated, was how much they still wanted each other after all those years. It absolutely killed me to see them apart.



● ● ● ● ● ● ● ● ● ● ● ● ● ● ● ● ● ●

"My favorite rock," I say.

"I know."

I whisper, "Not the opal. You."

● ● ● ● ● ● ● ● ● ● ● ● ● ● ● ● ● ●

Another thing that I really enjoyed was that there was a realistic quality to this story. It wasn't always sunshine and rainbows, there was a lot of hurt from their years of yearning for each other. It was so painful to watch them try to move on from their feelings. This story punched my heart and made me tear up bad. I was able to finish this in one day, and I will tell you that I did not want to put it down. At. All. And I probably wouldn't have if real life hadn't gotten in the way. I loved this book to pieces. I loved Cooper and Jace. I loved the family they made. It was pretty short, and yet still, it was perfectly executed. I loved it! This is definitely one of my top favourite m/m books and one I totally recommend everyone should give a try. I can't wait to read more from this author.





View all my reviews