♥♥♥ 4.5 STARS ♥♥♥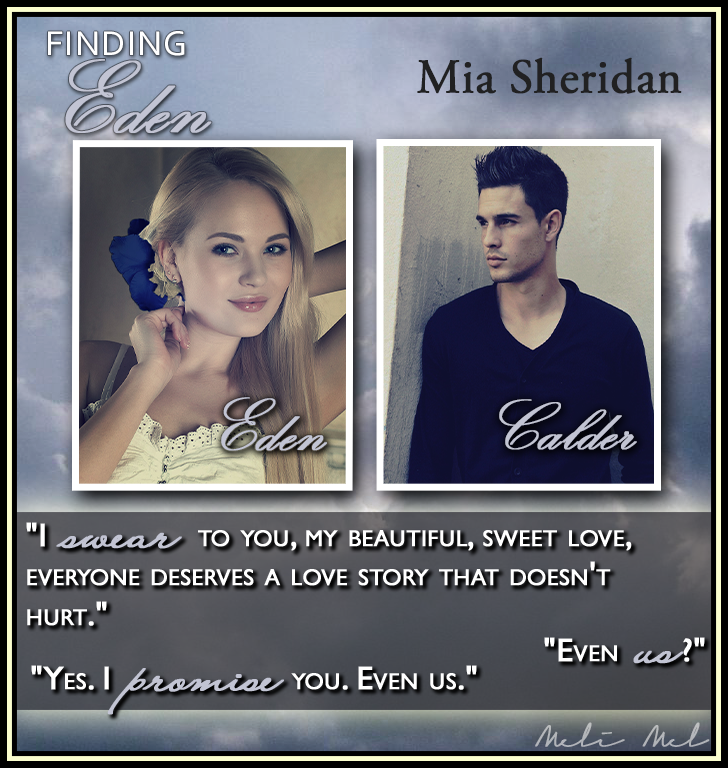 ● ● ● ● ● ● ● ● ● ● ● ● ● ● ● ● ● ●

"I want my home to be your home, my bed to be your bed. I want your nighttime heat to be within arm's reach."

● ● ● ● ● ● ● ● ● ● ● ● ● ● ● ● ● ●

This was such a sweet conclusion for Calder and Eden. I am so freaking happy right now and smiling so big my cheeks hurt.




After the way the last book ended, I had to dive into this one quickly. Due some things that happened in Becoming Calder Eden and Calder believe each other dead. They are separated and finally free. But, coping without the other is tough. That is as much as I want to say about what happens in this book. I don't want to give it all away. I will say that both Eden and Calder go through so much. They grow stronger and both try really hard to get use to being in the "big community".



● ● ● ● ● ● ● ● ● ● ● ● ● ● ● ● ● ●

"Sometimes I imagine the rain is him. If I'm alone, I turn my face into it and I can feel him. I'll never have a place where I can visit him, and so I'm with him in the rain."

● ● ● ● ● ● ● ● ● ● ● ● ● ● ● ● ● ●

I seriously love them both so much as a couple. I love how indestructible their love is. I cannot tell you how many times my heart melted and swooned for them both. I teared up many times as well, but they were mostly happy tears. There was definitely more hearts and flowers in this one than there was in the first and a lot less angst too, which I was glad about. I loved watching them rediscover each other. And that "Bed of Healing" scene, so freaking heart warming. My heart was a puddle of goo.



● ● ● ● ● ● ● ● ● ● ● ● ● ● ● ● ● ●

"Our souls clung to each other as much as our bodies did. And yes, there was healing."

● ● ● ● ● ● ● ● ● ● ● ● ● ● ● ● ● ●

There were also moments of new discoveries that had me completely shocked. I couldn't believe some of the stuff that came to light. Not all of it was shocking in a bad way, there was some happy shocking moments that filled my heart with joy. I loved some of the new secondary characters, as well as the old. Xander I love to pieces and I'm hoping he gets a book of his own.



● ● ● ● ● ● ● ● ● ● ● ● ● ● ● ● ● ●

"You will always be enough for me. You will always be my dream come tru, my destiny."

● ● ● ● ● ● ● ● ● ● ● ● ● ● ● ● ● ●

This was a unique epic love story. It is definitely one that I will never forget. The characters have earned a spot in my heart. It's just crazy to think how far they have come since they were children living in Acadia. They sacrificed so much to be with each other. It was an emotional, at times painful, but a very beautiful journey. The writing was stunning. I have no idea how Mia Sheridan came up with this. It's a book you will just have to read for yourself. It was amazing.





View all my reviews